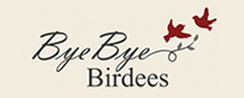 Benicia, CA (PRWEB) July 14, 2012
Juliet Vercelli-CTC, LS in Benicia, CA recently earned the Sustainable Lifestyle Specialist (LS) destination from The Travel Institute. Each of the Institute's lifestyle programs covers the special aspects that make Sustainable Tourism unique, including special terminology, special travel considerations, and preferred destinations for a number of niche travel markets. The comprehensive, thorough curriculum and subsequent testing assures that Juliet is well equipped with the knowledge necessary to create memorable vacations for travelers.
Juliet has been a travel counselor for thirteen years, and has sent 1000's of clients on memorable vacation experiences. She chose to specialize in Sustainable Tourism because it provides a balance of enjoying a destination and bringing consciousness to the needs of the people who reside in different cultures. The goal is to educate the traveler's about responsible tourism.
Bye Bye Birdees Consulting Services has been located in Benicia, CA since 2010 and is a small network of travel professionals who share their expertise to provide full travel agency services. Bye Bye Birdees specializes in group travel for celebrations including weddings, birthdays, reunions and much more.
For 40 years, The Travel Institute has been serving as a community of knowledge and insight for all travel professionals. Through innovative educational opportunities, professional certification programs, and customized learning solutions, the Institute fulfills its non-profit mission to promote a standard of industry knowledge, professionalism and excellence. For more information about the Travel Institute, visit http://www.thetravelinstitute.com or call 800.542.4282
For more information about Bye Bye Birdees and how Juliet can help you plan your next Sustainable Travel excursion, please call (707) 313-3113 or visit: http://www.byebyebirdees.com