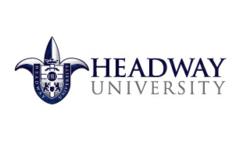 Albany, TX (PRWEB) July 23, 2012
"Since its inception, Headway University is working tirelessly in order to create better employment prospects and chances to experience better lifestyle to its students. Since Headway University was established with a mission of spreading quality education to each and every corner of the globe, we the administration and faculty have strived to work towards the attainment of our mission and I am really proud to say that till date we have been successful in doing that. This is made possible through the continuous efforts of our faculty to bring in more and more innovations in our course curriculum in order to provide the very latest of knowledge to our students along with incorporating in them the best of problem solving, team building and business management skills to not only aid them in their careers but also in their entrepreneurial endeavors." This speech was narrated by the Principal of Headway University in a seminar that was held to discuss and promote entrepreneurial ideas which can be initiated with lesser financial investment than usual.
Headway University faculty comes from diverse backgrounds and brings with them expert industry knowledge. They help students not only in their education but also provide them practical examples that promote passion for entrepreneurship in them. Here I would also like to share few success stories of successful entrepreneurs who were also our students:
Social Media Consulting Firm:
One of our graduates from the School of Computer Science, Brain Milton started his own Social Media Consulting with the help of his classmate. Their superior presentation skills that they acquired from Headway University's faculty helped them in convincing clients about the social media importance for their business and today their social media consulting firm is running in a wonderful way and generating handsome profits for them.
Jewelry Designing:
Amber McCarty was an Applied Arts graduate of Headway University. She always had the passion for designing which let her to establish her own jewelry designing service 2 years back. Today her company is the most known among teenage girls and housewives who have flair for wearing jewelry of unique and innovative design.
Candle Making Service:
Another one of our Applied Arts graduate Patricia John started her own candle making service where she not only designs but also give a personalized touch to the candles on client's requirements. Her designed candles are very popular in the Middle Eastern market and people absolutely adore her fragrant candles.
We are glad that we are able to put the passion of entrepreneurship in our students through our teachings. We will continue to do so as this is only a part of achieving our mission of making quality education accessible to everyone around the globe.
About Headway University:
Headway University is the only online university that is accredited by a world renowned accreditation agency; International Accreditation Body for Online Education (IABOE), which is a self governing accreditation body providing accreditation status to both traditional and nontraditional educational institutions after evaluating them on the stringiest set of standards. Headway University's course curriculum is continuously checked and revised by its learned faculty of mainly PhDs. Headway University constantly strives to create the degree programs for its students which are highly preferred by the top notch national and multinational companies worldwide.