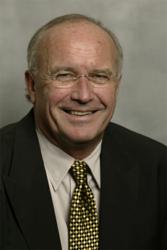 "Dr. Furcht's combination of scientific and business experience along with stem cell expertise will be invaluable to the future of Animal Cell Therapies,"
(PRWEB) July 13, 2012
Dr. Furcht, Department Chair of the Laboratory Medicine and Pathology at the University of Minnesota, brings a wealth of scientific and commercial experience from the field of regenerative medicine. His work includes co-author of the book The Stem Cell Dilemma and holding several key patents in the adult stem cell field. "The addition of Dr. Furcht to our Board of Directors brings tremendous value," said Adam Irving, chief executive officer of Animal Cell Therapies. "He has published over 175 scientific papers, developed 30 plus patents and founded a number of companies. Dr. Furcht is an excellent complement to our plan."
"Dr. Furcht's combination of scientific and business experience along with stem cell expertise will be invaluable to the future of Animal Cell Therapies," said Kathy Petrucci, founder and chief medical offer of Animal Cell Therapies.
Dr. Furcht has successfully founded and developed numerous businesses including MCL, a stem cell research company that utilized adult stem cells as an effective replacement for embryonic stem cells. He was the co-founder of South Bay Medical, a medical device company that was acquired by Mentor Corporation in 2001.
Dr. Furcht also serves as Chairman of the Board of Directors for University of Minnesota Physicians and is also the founding director of the Biomedical Engineering Center of the University of Minnesota. Dr. Furcht is originally from New York where he did his undergraduate and pre-med work at Columbia University. He received his MD at SUNY Upstate and his residency training at the University of Minnesota where he has been on the faculty since.
About Animal Cell Therapies
Founded in January 2008 in San Diego, California, Animal Cell Therapies (ACT) is the manifestation of veterinarian, Dr. Kathryn Petrucci, whose vision is to improve the lives of animals through thoughtful research and development, innovation and strategic partnerships. At the Company's California-based stem cell research and development facility, the ACT team is focused on developing and delivering revolutionary cellular treatment and services to their customers. For more information, visit http://www.actcells.com.