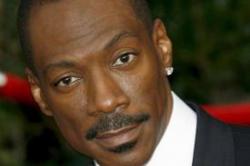 ... apart from Eddie Murphy, there are many other Hollywood stars who were also pranked as dead.
New York, NY (PRWEB) July 12, 2012
A celebrity was "killed" on Twitter again. A report from hollyscoop.com said that a post on the said social network announced Eddie Murphy's fake death earlier today. And given that the comedian was not the only one who was rumored dead this year, GreenBeanBuddy.com shared a list of some celebrities who were also subjects of death hoaxes.
According to the report, the hoax said that Murphy died in Zermatt, Switzerland. The fake cause was the actor's snowboarding at a very high speed that led him to strike a tree. The false death rumor also said that the actor was airlifted to the hospital but was dead on the spot.
It wasn't the first time for Murphy to be a subject of a death hoax, said the report. In 2010, it stated that he was also rumored dead. And as GreenbeanBuddy stated, the details of all the rumors, past and present, about his death were of uniform details.
Below is a part of the post Eddie Murphy Still Among The Living by GreenBeanBuddy.com.
"News indeed travels fast, especially with today's technology. The bad thing is that not every news that goes out offers honesty. The recent hoax about Eddie Murphy's death can prove that true.
Reports have it that Eddie Murphy was announced dead on twitter earlier today. And it isn't the first time the comedian was killed online. On December 29 back in 2010, the actor was also pronounced dead. And the funny thing about it is that the rumors about his death, past and present, got uniform details. It looks like whoever is starting his fake death is running out of creative juices."
According to entertainment and sports news website GreenBeanBuddy.com, apart from Eddie Murphy, there are many other Hollywood stars who were also pranked as dead. The website went to share a number of celebrities who were subjects of death hoaxes this year. Among those personalities it named were Usher, James Blunt, Morgan Freeman, Aretha Franklin and Adam Sandler.
Read the latest entertainment and sports news today at GreenBeanBuddy.com.