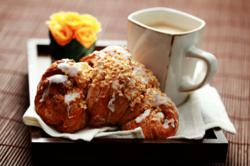 Houston, TX (PRWEB) July 12, 2012
These live events feature an ever expanding variety of music genres and artists as Flora & Muse continues to promote more local community talent. These new events have been added to their online calender.
Every Friday of this summer Flora & Muse will be hosting genres like Funk, Soul, Jazz and Latin Grooves. Mark Towns, a well recognized local musician and music talent provider, created the venue for the music. Great talent Wasi Townsend will continue to perform and host the 'Acoustic Open Mic Night' every Tuesday evening from 7:00PM - 11:00PM. Wasi Townsend, who has a passion for helping and supporting other bands with promotion via live audio support, will be releasing an EP this summer.
Flora & Muse is also happy to announce that Sundays this summer will feature exotic Jazz bands ranging from Brazilian to Latin Jazz Trios.
Complimenting the exciting music line up, Flora & Muse launched a new line of cocktails, such as Mediterranean Bison and 'Cucumber High' and smoothies such as Surfrider, Island Breeze, and Tropical Retreat.
"I am proud to announce our newest summer smoothies from the Flora & Muse cafe. Our new smoothies create a tropical feel to beat the heat while still making a healthy, delicious choice," says Alexandra Reed, one of Flora and Muse's recipe creators.
"In addition, our tropical green iced tea is infused with a jasmine-coconut flavor. This is one of our more popular iced teas, which also makes for a light, refreshing summer iced tea to cool off in the evening."
Flora & Muse is a bistro and bar; coffee and flower shop. Located in the Houston CityCentre, Flora & Muse is a full service bistro, offering breakfast, lunch, dinner, and late night fare. Their sought after cocktails, food, and coffee has put them in high demand for local dining and lounging in the Houston area. Flora & Muse's passion for supporting local artists has made them a highlight destination for patrons of varied, European inspired musical tastes.
For more information on Flora & Muse, please visit:
http://www.floraandmuse.com
713-463-6873
12860 Queensbury Lane, Suite 143