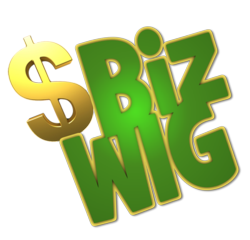 Raleigh, NC (PRWEB) July 13, 2012
A truly fantabulous new Kickstarter project has just hit the Internet. BizWig Interactive is proud to announce the launch of crowdfunding for BizWig, a wealth simulation game on Facebook. With BizWig, game players can live the lifestyle of the rich and famous. Fans of social networking games like CityVille, The Sims Social, and Hidden Chronicles are really going to love BizWig.
"How ya' gonna keep 'em down on the FarmVille after they've seen BizWig?" hollered Brian Randy Funk, Lead Game Designer at BizWig Interactive. "Bottom line is that BizWig is going to be the most amazing Facebook game ever."
BizWig is aiming to be the biggest social network game project on Kickstarter. The game begins by asking the question, "What would you do with a million bucks?" Each player starts with $1,000,000 in virtual BizBucks and it is up to them to decide how they want to spend all that moolah. In BizWig, gamers can give luxury gifts to friends, unlock secret achievements, and travel to exotic locations. Players own and operate a variety of in-game businesses in order to earn BizBucks by answering daily trivia questions.
The BizWig Kickstarter project has reward levels ranging from $1 to $10,000. Every BizWig supporter at any amount gets Early Game Access - at least one month before the general public. All pledge rewards include virtual goods which help players advance in the game. Plus, higher pledge levels include tangible rewards and unique opportunities, such as branded money clips, signed posters, Producer credits, and the ability to design customized items that will appear in the game.
The funding goal for BizWig is $62,000, although BizWig Interactive fully expects this Kickstarter project to be the most successful project of all time. The project will run for the next 4 weeks and will end on August 10, 2012 at 6:00pm EST. BizWig Interactive will use the funding to pay for major development costs including graphic design, database, hardware, sound editing, and music/soundtrack. Visit the BizWig Facebook page (http://www.Facebook.com/BizWig) for updates and view the full project at BizWig.com (http://www.BizWig.com).
http://www.kickstarter.com/projects/bizwig/bizwig-facebook-game-what-would-you-do-with-100000
About BizWig Interactive
BizWig is a wealth simulation social network game on the Facebook platform. BizWig Interactive was started by a small team of gamers in Raleigh, North Carolina. The idea of BizWig was created out of an incubator-style office, where previous endeavors include the largest online satellite/aerial imagery reseller (TerraServer.com), a commercial real estate listing service (RealUp.com) and a business networking website (Contaks.com). Using our experience creating & managing new products, we are now launching our first game. We all dream of someday being a BizWig.
###