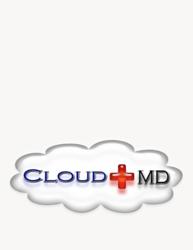 "Actionable Information"
Phoenix, AZ (PRWEB) July 16, 2012
Cloud-MDs (Pink Sheets: NSCT) Mr. Michael DeLaGarza, CEO of Cloud-MDs stated, "This move will help our physicians qualify for the HiTech Act of 2009-EHR Incentive Program where Medicare providers can receive up to $44,000.00 in incentives, and up to $48,400.00 if practicing in a Health Provider Shortage Area and Medicaid providers can receive up to $63,750.00 in incentives.
DrFirst is the nation's most decorated standalone electronic prescribing (e-prescribing) vendor, having earned over 12 awards, certifications and industry accolades. Our ISO 27001 certification ensures our clients have the most advanced security protecting their patient data.
Cloud-MDs is a "Cloud Based", 5010 and ICD-10 compliant, medical software solution and service, designed by experienced healthcare programmers for healthcare providers, that produces "Actionable Information" to help Independent Physician Practices, New Care Delivery Models (ACO), Healthcare Systems and Billing Services optimize a wide range of business processes resulting in Increased Profits, Higher Quality, Greater Efficiency, Noticeable Cost Reductions and Better Patient Care. For further information about Cloud Medical Doctor Software Corporation go to http://www.cloud-mds.com or mdlg(at)cloud-mds(dot)com.
Certain statements in this press release that are not historical facts are "forward-looking statements" within the meaning of the Private Securities Litigation Reform Act of 1995. Such statements may be identified by the use of words such as "anticipate," "believe," "expect," "future," "may," "will," "would," "should," "plan," "projected," "intend," and similar expressions. Such forward-looking statements involve known and unknown risks, uncertainties and other factors that may cause the actual results, performance or achievements of Cloud Medical Doctor Software Corporation (the Company) to be materially different from those expressed or implied by such forward-looking statements. The Company's future operating results are dependent upon many factors, including but not limited to the Company's ability to: (i) sell its software; (ii) build the management and human resources and infrastructure necessary to support the growth of its business; (iii) competitive factors and developments beyond the Company's control; and (iv) other risk factors discussed in the Company's periodic filings with the Securities and Exchange Commission, which are available for review at http://www.sec.gov under "Search for Company Filings."