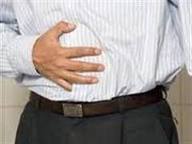 a 65% increase in the incidence of clostridium difficile-associated diarrhea (CDAD) among users of PPIs (Proton Pump Inhibitors), including Nexium
San Diego, CA (PRWEB) July 16, 2012
The media spotlight is often a double-edged sword. No one knows this better than people who suffer from Nexium Side Effects. And yet, the real story here is being overlooked according to Sean Burke of AttorneyOne.
The findings of the study published in July 2012 on The American Journal of Gastroenterology, revealed a 65% increase in the incidence of clostridium difficile-associated diarrhea (CDAD) among users of PPIs (Proton Pump Inhibitors), including Nexium. Nexium, manufactured by AstraZeneca, is a medication that people take to prevent on-going heartburn. According to the FDA, clostridium difficile (C. difficile) is a bacterium that can cause diarrhea that does not improve. Symptoms include watery stool, abdominal pain, and fever, and patients may go on to develop more serious intestinal conditions. The disease can also be spread in hospitals. Researchers recommended that the routine use of PPIs for gastric ulcer prophylaxis should be more prudent.
In February 2012, the US FDA issued a drug safety communication notifying the public that the use of stomach acid drugs known as proton pump inhibitors (PPIs) may be associated with an increased risk of Clostridium difficile–associated diarrhea (CDAD).
AttorneyOne.com, a recognized authority on law, can provide helpful advice and simple solutions including how to get in contact with legal counsel so that, in case of severe adverse events from Nexium, someone can easily and inexpensively deal with it. As Mr. Burke, director of Media Relations for AttorneyOne.com, added, "What all this information really illustrates is that alleged threat from Nexium remains. For that reason, our focus should squarely fall on getting the word out and assisting people in finding the right legal assistance."
In April 2012, MHRA published an article revealing that there is recent epidemiological evidence of an increased risk of fracture with long-term use of PPIs (Proton Pump Inhibitors), including Nexium. According to court documents, in a lawsuit filed on September 15, 2011 (case no. 2011-55281) in Harris County, Texas District Court, two residents of Texas, Mary Mai Nguyen and Tuoc Duong claimed that the side effects of Nexium caused them to suffer fractures and bone deterioration.
AttorneyOne.com has further information on Nexium lawsuits including how to get in contact with legal counsel.
Headquartered in San Diego, CA Attorney One was founded in 2004 and is not a law firm. They offer a nationwide legal service which helps consumers find the best representation for their legal needs. You can learn more about Attorney One at our website http://www.attorneyone.com. You can also find us on Facebook at http://www.facebook.com/AttorneyOne. Checkout earlier news from us at http://www.prweb.com/releases/2012/7/prweb9678493.htm.