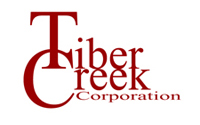 Beverly Hills, California (PRWEB) July 13, 2012
Tiber Creek Corporation launches its worldwide campaign to inform the business community that a private company can go public without shell companies for sale. While a shell company or public companies for sale have gained in popularity they are absolutely not required to take a company public. It is fine to take a company public by filing an S-1 Registration Statement with the SEC (Securities and Exchange Commission). A public shell company is utilized when executing a reverse merger, also known as a back door listing or a reverse listing. But Tiber Creek seeks to let decision makers know that companies often go public without a public shell company by filing a registration statement with the SEC. Tiber Creek specializes in taking companies public without shell companies. They help to take a company public and become a public company by filing an SEC registration statement.
The president of Tiber Creek is a securities attorney; who has seen many trends and is experienced in taking companies public without shell companies. Recently, high profile companies in the arena of social media such as Facebook and LinkedIn have gone public with a more traditional method called an IPO (Initial Public Offering). This occurs when a company goes public, receives a stock symbol and makes their first offering of stock to the public. These shares can be bought through a broker or online. Once a company goes from a private company to a public company they may be able to raise capital from investment bankers but there is no guarantee that public companies will be able to raise capital. Companies can also use their stock as currency to trade for certain goods and services or may be able to acquire other assets with stock. This is assuming that people would want to accept the stock of a company.
By simply going public it elevates the status of a company. It could give potential investors confidence in the company and possibly provide an exit strategy. This is because as a public company must file quarterly reports with the SEC, These are SEC Form 10-Q and SEC Form 10-K. While the use of shell companies for sale have been used in the past, it is not necessary to use shell corporations to go public. Tiber Creek can help a business avoid public shell companies for sale and help them go public with a registration statement
Tiber Creek wishes CEOs, CFOs and business owners, including start up companies, to know they can go public without utilizing a public company for sale. It is true even start up companies can go public if they want to trade on the OTC (Over The Counter) Markets. The OTC Markets were formerly called the Pink Sheets. The other place start up companies can trade is the OTCBB. This stands for Over The Counter Bulletin Board. Many companies trade on the OTC Bulletin Board.
About Our Firm:
We assist Companies in Going Public. We can help even a small company go public. We can take a company public without reverse mergers and public shell companies.
For a free report on "How Your Company Can Go Public" please contact us:
Frank Roberson
Tele: 310 888 1870
Frank(dot)roberson(at)tcc5(dot)com
www(dot)tcc5(dot)com