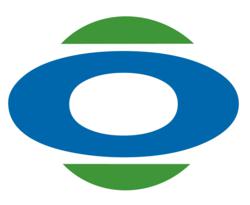 "We are proud to show how a diversity business can successfully develop and sell disruptive technology that helps enterprise organizations drive revenue and improve their delivery of service." - Alfredo Ramirez, Vyopta President and CEO
Austin, TX (PRWEB) July 13, 2012
Vyopta Incorporated, a pioneer developer of applications for Cisco business video (Collaboration/TelePresence, Media Experience and Digital Media) announced today that they were named as one of the top diversity owned businesses in the United States in 2012 by DiversityBusiness.com.
This 12th annual national listing of the Nation's top businesses by DiversityBusiness.com marked the second year in a row that Vyopta received an award. This year Vyopta was recognized as a Top 500 Hispanic American Owned Business in the United States.
"We are honored to be recognized by DiversityBusiness.com," says Alfredo Ramirez, President and CEO of Vyopta. "At Vyopta, we deliver innovative solutions that enable organizations to adapt video into their business critical processes. We are proud to show how a diversity business can successfully develop and sell disruptive technology that helps enterprise organizations drive revenue and improve their delivery of service."
About Vyopta Incorporated
Vyopta is a pioneer developer of applications for Cisco business video. Vyopta adapts video to business processes, delivering high-quality customer service, process automation and business intelligence. Vyopta's solutions unleash the potential of business video investments, resulting in improved educator and student performance and outcomes, enhanced customer satisfaction and retention, increased sales and cost savings and greater agility in meeting continually changing business demands. For more information on Vyopta and its products, visit http://www.vyopta.com.
About DiversityBusiness.com
Launched in 1999, DiversityBusiness is the largest association of privately owned businesses throughout the United States that provide goods and services to Fortune 1000 companies, government agencies, and colleges and universities. DiversityBusiness provides research and data collection services for diversity including the "Top 50 Organizations for Multicultural Business Opportunities", "Top 500 Diversity Owned Companies in America", and others. Its research has been recognized and published by Forbes Magazine, Business Week and thousands of other print and internet publications. The site has gained national recognition and has won numerous awards for its content and design. For more information on DiversityBusiness.com, visit http://www.DiversityBusiness.com.