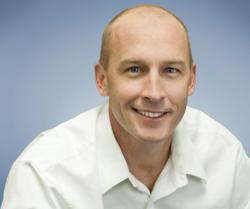 "Members are also treated to advanced classes on SEO, media buying, social media and more"
San Antonio, TX (PRWEB) July 12, 2012
Get more updates on fast rising business coach and mentor Jeff Usner through his new website JeffUsnerShow.com. This website provides easier access to events, trainings, products and more provided by the internet millionaire and his team. Online marketers, companies, followers and fans will have an easier time getting alerts through the new website.
The growing clamor for Jeff Usner springs from his projects and trainings for aspiring online marketers and companies wishing to duplicate his success as an internet millionaire. He provides various activities from time to time that help to develop the skills and knowledge of marketers to take their businesses to a whole new level. His expertise involve the creation and design of systems and processes that build more profitable funnels for small and big businesses alike.
The latest information from JeffUsnerShow.com involves the launch of the hottest property in online marketing training, Profit Hub at ProfitHub.com. This new company is offered by Usner to online marketers who understand the virtue of continuing education on business success. In this training ground, online marketers will learn new, innovative, and effective business strategies plus the secrets of the top marketers and innovators all around the globe. With the help of this new training, the marketers can adopt processes and methods for their own business to mimic the success of others using the same techniques. Members are also treated to advanced classes on SEO and SEM, media buying, social media marketing and more.
Consequently, the new website announces the Internet Millionaire: Your Blueprint to Success book is out now and available for pre order. This is Usner's first book and it is highly anticipated because of the promise of the content. The book outlines the strategies and expert tricks that the internet millionaire author uses himself to propel all his businesses to the top of their fields. The book is aimed at marketers who want to understand the difference between successful and struggling businesses and are ready to make the changes and adjustments to claim their own success. The techniques shared in the book are proven effective to work regardless of changes in the internet and are productive for small and big business alike.
Other alerts from JeffUsnerShow.com are centered on the upcoming appearance of Usner on the hit ABC show Secret Millionaire. In the series that features the internet millionaire, he leaves his comfortable life in exchange for volunteer work and community immersion in his own backyard of San Antonio where he meets both struggling and inspiring people. His identity is hidden all throughout the community immersion and at the end of it, he announces who he really is plus a big cash donation that will help change the lives of the community for good. The episode airs on July 15 and for more details, check JeffUsnerShow.com.
About:
Jeff Usner is a leading online marketer, business consultant, mentor, and philanthropist. He has created numerous successful companies online and has been coming up with events and products that will help and train other marketers to do the same. His specialty is designing systems and processes that transform ordinary businesses into big money making successes immediately. Both new and old businesses benefit from his strategies and he is a living proof to the effectiveness of what he teaches.