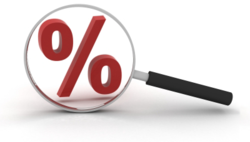 Toronto, Ontario (PRWEB) July 13, 2012
The new mortgage rules in Canada are effective since 9th of July. Among four changes introduced in the new policy, one major change is the reduction of maximum refinancing amount from 85% to 80% of house value. Mortgage experts from Syndicate Mortgages, an esteemed mortgage brokerage in Canada, have shared their views and suggestion regarding the new refinancing rules and the mortgage rates in Canada
In the beginning of this year, the mortgage rates in Canada hit historic low. This was taken as a golden opportunity for homeowners seeking refinance. Many of them had the equity in their homes to refinance a mortgage whilst paying off higher interest loans. With the previous 85% cap, homeowners were able to access $255,000 for a house worth $300,000. With the new rules in effect, this amount is now reduced to $240,000. According to policymakers, the new limitation will ensure that Canadians will maintain more equity in their homes.
Additionally, the maximum equity take out with most banks in Canada is $ 200,000. The qualification rules have also become stricter. For a significant amount of take out, lenders and banks don't allow it unless the purpose of the funds is clearly defined and valid.
However, the mortgage rates are still quite low despite the new rules. While many borrowers will find it a good opportunity to refinance their home, experts at SMI insist that it is not always a good option. According to one of the experts, "When it comes to refinancing, mortgage rate is not the only factor. This is because refinancing is not about paying off the debt, it is more about restructuring it. Borrowers must consider a number of factors beyond the interest rate. "
Homeowners must understand that by refinancing their mortgage for a lower interest rate may in turn stretch the term of the mortgage up to several years. In most cases, the homeowners might end up with higher closing cost. On the other hand, if a homeowner is able to find a no-closing refinancing loan offer, the interest rate might be higher instead. "No-closing loan may sound tempting. Yet, if you are able to afford it, options including closing costs will prove more beneficial in the long run," adds the spokesperson, "in the end, it is all about looking at the big picture and assessing your position correctly."
SMI experts also advised borrowers to choose Adjustable Rate Mortgages ARM. ARM usually has a lower initial interest rate as compared to fixed mortgages. Lower rates allow the borrowers to qualify for larger loans. However, they may not prove to be suitable options for borrowers with a low credit score. As a matter of fact, such borrowers usually do not qualify for ARM on the first place.
Finally, SMI experts warned the borrowers against deceptive jargons and clauses used by the lenders. Most homeowners are unable to decipher the language and jargon and end up with unsuitable refinancing contracts. A common example is limiting the right of homeowners to seek legal help and advice before refinancing. Also, in many cases, lenders may restrict homeowners to take out a second mortgage for their home. Consequently, homeowners are left with limited options and in many cases had to resort to higher interest loans.
"With the current interest rates, refinancing sounds great. Yet, without proper understanding of rules and limitation, you won't be able to make a profitable decision. That is why we stress the need to consult reputed brokers as they have better knowledge of rules, limitations and available options," concluded the SMI mortgage expert.
About Syndicate Mortgages Inc.
Syndicate Mortgages Inc. is one of the leading Canadian mortgage brokerage firms. Founded in 2008 in Ontario, the company specializes in residential, commercial and construction financing across Canada. With years of experience and expertise in the mortgage industry, and access to an array of lending institutions across Canada, Syndicate is known for finding the best mortgage rates for their customers. Syndicate has branch locations across Canada.