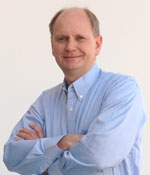 Obviously, if nobody has a clue what's going on, the LLC is going to have tax and legal troubles sometime in the future
Orem, UT (PRWEB) July 14, 2012
New business owners often wonder about the tax on their LLCs. "There are LLC tax elections that should be made at the time of LLC formation," says Lee Phillips. His newly released LLC Wizard explains those options and how to pick the best option.
Mr. Phillips continues, "Many people call about their LLC. I start asking them questions like, 'How is the LLC taxed?' They have no clue. 'What purpose was the LLC set up and is it taxed as a C corporation?' They have no clue. 'What about rental units in the LLC? Are there more membership interests?' Again no clue. 'Has a membership interest certificate been issued?' Still, no clue. 'Is it a member managed or a manager managed LLC?' Yet again, no clue."
Mr. Phillips observes, "Obviously, if nobody has a clue what's going on, the LLC is going to have tax and legal troubles sometime in the future. Unfortunately many people just put out a sign and start business. They don't have the know-how to pick the best tax structure and run the LLC so it keeps them out of trouble."
Learn how to stay out of trouble
Mr. Phillips created the LLC Wizard to help simplify the business formation process, yet make clear the choices that give the owner the ability to make the best tax choice for their company. The LLC Wizard walks the user step by step on how to form an LLC. The LLC Wizard includes information on Articles of Organization, the Choice of Corporate Elements, the Operating Agreement, how to make tax elections, how to know if a single member LLC or a multiple member LLC is better, how to get money out of the LLC with a minimal tax burden, etc.. This course provides information needed to make certain the LLC has the asset protection and tax protection it needs.
Get full detail on our LLC training course
Mr. Phillips is the author of 11 books, including Guaranteed Millionaire. He's written hundreds of articles for financial and medical specialists instructing them on the best way to structure businesses and take advantage of the tax laws and make more money. He is a member of one of the very most elite groups of attorneys in the United States of America. He is a counselor to the US Supreme Court. Lee has spoken to millions of professionals and finds satisfaction in aiding these individuals in implementing the law, not only to shield themselves, but to soar to new financial heights.