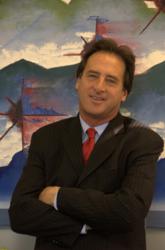 We create call centers that are profitable.
Atlanta, GA (PRWEB) July 13, 2012
"We're excited that others are excited about our articles," said Steve Bederman, CEO of the Call Center Corporation. "We are receiving phone calls, getting emails, and getting talked about in the social media. People want to get involved in what we're saying and doing."
The Call Center Corporation initiated a number of articles over the past month that were geared towards moving call centers from a cost center to an income center. "This is a relatively new concept in call center management," Bederman said. "We've given a lot of thought and energy to working with call centers on this basis. So we're more than happy about the fact that the direction we're taking the industry has met with such a positive response."
Some of the topics of the articles include "The Call Center Agent: Top 4 Strategies for Profit", "Blame the Call Center!" and "Your Call Center Software is How Old?"
Bederman stated that the articles will continue as will a number of other interactive and informative initiatives that The Call Center Corporation will be taking.
"We create call centers that are profitable," Bederman said, "I can't think of anything more gratifying than people buying into this concept."
###
About Steve Bederman
Steve Bederman is a well known leader in software and technology industries in North America and globally. Steve has held CEO positions in the Call Center Software, Computer and Network Security industries, at companies such as Vocalcom North America, TouchStar, E-Fense Corporation and Vigilance Corporation. His latest venture, thē Corporation, offers a new approach to U.S. market entry, to non-US companies that have been unable to successfully enter the US market on their own.
About thē Call Center Corporation
thē Call Center Corporation, a Bederman company, offers call center technology solutions. One of a group of subsidiaries owned by thē Corporation, and created to fill the gap between call center software providers and customer needs in the call center market, thē Call Center Corporation is a new kind of call center solutions provider. thē Call Center Corporation recognizes customer requirements, suggests solutions from a portfolio of only highly rated products, and helps customers implement technology to improve efficiency, effectiveness and return on investment. thē Call Center Corporation is customer centric and constantly aiming to improve its product line and service offerings and offers many articles on call center profitability. Visit thecallcentercorp.com or call 877.499.7012 to find out more. thē Call Center Corporation is constantly adding to its portfolio of call center products and services. Interested clients can apply to be considered at thesoftwarecorp.com/client-applications.