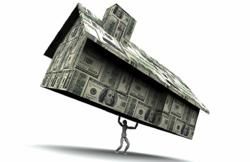 Toronto Mortgage rate at 2.99% is like hitting the rock bottom. And when you hit the bottom, the only way you can go is up. This won't be much unexpected though. We are already aware of the tightening of mortgage rules
Toronto, Ontario (PRWEB) July 14, 2012
The year 2012 started with a red hot housing market in Toronto. However, the new mortgage rule announced in June was actually devised to tame the housing market especially in Toronto and Vancouver – two of the hottest ones. As a result of these rules, housing sales slumped during June and July. Experts are still uncertain about whether the change is temporary or long term. However, a vast majority of mortgage experts predict that Toronto mortgage rates will rise regardless of the house sales and prices.
Shedding light over this matter, experts from Syndicate Mortgages, leading Mortgage brokerage in Toronto, share their views and analysis of mortgage rates in the future. After studying Toronto and Canada's mortgage rates for fifty years, experts have deduced that rates have never stayed at the lowest for the whole five year term. Earlier this year, the rates hit their historic low at 2.99%. Based on their historical analysis, Toronto Mortgage rate would not remain low for long.
"Toronto Mortgage rate at 2.99% is like hitting the rock bottom. And when you hit the bottom, the only way you can go is up. This won't be much unexpected though. We are already aware of the tightening of mortgage rule and many of the banks have already announced an increase in their mortgage and interest rates in Toronto," the expert from Syndicate Mortgages explained.
While a rise in Toronto mortgage rate won't be unexpected, it is now expected to happen a little sooner than predicted. During the first quarter of 2012, many analysts asserted that the rates will not rise until 2013. Now, with the new rules in affect and a drastic change in Canadian bond market, the hike is expected as soon as the next few months.
According to the experts from SMI, people who will be badly affected by the change would be those who did not lock their rates using the fixed mortgage. Fortunately, a large number of people were smart enough to take advantage of the favorable rates and condition. However, nearly 31% of borrowers are still associated with variable-rate products. This also includes people with Home Equity Lines of Credit HELCO, which is set on variable rate.
The expert also warned that the low rate environment since 2012 has encouraged many people to borrow more than they can afford. Now an earlier and sudden rise in the rates will increase the rate of bankruptcies in the region. Moreover, young buyers who are largely attracted to lower mortgage rates than the lower housing prices will also stay away from buying new homes. As a result, Toronto housing will cool down but with some drastic after effects on the region's economy.
However, there is a possible scenario where a rise in Toronto Mortgage rate will not be a much heavier blow to the borrowers and the market. "One factor that plays a significant role here is the rate of salary rise in the region. If it remains higher than the rate for rise in mortgage or even housing prices, the environment will remain safe and favorable," adds the spokesperson.
The Toronto mortgage expert from SMI concluded the analysis with an advice for the borrowers to exhibit careful behavior. The prediction of sudden rise in Toronto mortgage rate may or may not come true. However, the borrowers must analyze their situation and prepare accordingly. For more farsighted planning, borrowers must approach experienced and reputed mortgage brokers in order to find a suitable solution according to the present and future situation.
For current news and up to date analysis of Toronto mortgage rates, visit the Syndicate Mortgages website at http://www.syndicatemortgages.com.