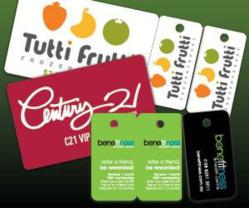 (PRWEB) July 17, 2012
Cardprinting.us, an established leader in the plastic and cardstock printing field, is happy to announce a 15% discount on all its rush job printing service for cards via its user-friendly website http://www.cardprinting.us/. To avail of this promo, use the code 15offrushorders til the first of August .
For years now, the company has provided fast and reliable service from conception to completion of card printing needs. The result has always been cutting edge, highest quality, and cost-effective products. From gift cards, membership cards, fundraising cards, hotel key cards, PVC cards, key tags, pre-paid and scratch-off cards, all the way to multiple point cardstock and laminated cardstock printing, the company has been consistent on quality and delivery.
The need for quicker turnaround for high-quality card printing is the main reason behind this new rush service. Customers can expect their specifications and requirements printed in large volumes at a fraction of the time and cost it would take other printers to achieve. A rush order form on the website can be filled out, and in minutes, customers will be able to get a price quote and a page where they can make selections from many different product options.
Now, even quality ID card services such as badges can be printed on short notice. And if you require a QR code with any of your printed cards, Cardprinting.us will only be happy to provide you with it.
Cardprinting.us aims to provide the tools for your business growth in the fastest time possible. To illustrate its dedication to your card printing needs, the company performed a miraculous job order for 100,000 pieces of cards in three days! The usual turnaround time for bulk orders of is 9 days. With this new rush job service from Cardprinting.us, full-color plastic cards customized down to every detail can be available within 24 hours from the time the artwork design is signed off. An in-house creative team is on hand to ensure that each design meets clients' demands and expectations, and looks and feels expertly done.
For further information on discounts for CardPrinting.us, products and services, you can contact us by emailing info(at)cardprinting(dot)us, or calling toll-free at +1-866-344-2300 for USA and Canada, and +1-845-426-2300 for international calls. Learn more about the many high-quality plastic and paper card products such as custom ID badges, key tags, fundraising cards, etc. at http://www.cardprinting.us/.