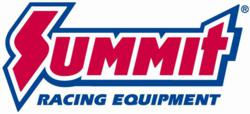 Tallmadge, OH (PRWEB) July 13, 2012
Winters Performance has been making quick-change rear axle assemblies since the 1950s. Winters axles can be found in everything from Sprint and Outlaw Sprint Cars to Dirt Late Models, Modifieds, and Midgets—even drag racers, pulling tractors, hot rods, and Bonneville racers.
Summit Racing carries these Winters Performance products:
V8 Quick-Change Rear Axle Assemblies
These assemblies feature steel axle tubes, an aluminum Sprint Car center section with a 4.12:1 ring and pinion gear set, and 31-spline axles. The Winters Track differential has a parallel-gear design that automatically senses wheel spin and delivers positive traction.
Heavy Duty Sprint Rear Axle Assemblies
Designed for racing, these assemblies feature a Sprint Car aluminum center section and steel axle tubes, a 4.80:1 ring and pinion gear set with a 10 in. ring gear, an aluminum spool, 31-spline axles, and brake rotors.
Quick-Change Differential Gear Sets
Summit Racing carries a large selection of Winters gear sets, allowing racers to dial in the exact ratio they need. The gears are made from heat-treated 8620 steel.
See Summit Racing's entire selection of Winters Performance products here.
Summit Racing Equipment
http://www.SummitRacing.com
1-800-230-3030