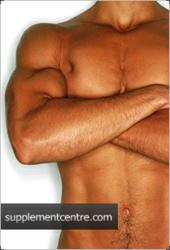 We place immense value in the 3 tenets of retail – super low prices, fast delivery and excellent customer service. We have a wealth of industry knowledge for you to call upon to help in you decision making
(PRWEB UK) 22 July 2012
The Supplements industry is worth billions of pounds per year with the vast majority of sales made via the internet. This has resulted in a wealth of websites coming into existence attempting to sell supplements online.
The majority of these discount supplement companies function with only limited success due to underutilisation of effective, intuitive and engaging new website design.
This is needed in combination with dedicated Search Engine Optimisation (SEO) to carve a viable and sustainable niche in the virtual market that will ensure that a site is a consistent Google or Bing front runner. The cohesive pulling together for months of a large SEO budget and impeccably crafted site content throughout hundreds of pages will allow you to reach and remain in the higher ranking echelons of the net, selling protein powder to the masses.
Capably nagivate your way past these hurdles and the war is partly won. Other factors primarily cashflow, price balancing, stock control and customer service also separate the failures and successful in online businesses.
The capacity to obtain high quality discount supplements direct from the manufacturer in bulk, obtaining bigger discounts and subsequently selling in larger volumes, obtaining cheaper credit card charges and cheaper delivery costs, to see a decent mark up.
While the online supplements industry is perceived to be saturated, given the sheer amount of cash being spent by consumers, there is still money to be made and companies that excel. The Supplement is one of these.
The Supplement Centre continues to enhance its position as one of the country's most successful supplement stores.
Beginning trading in 2001 and learning important lessons from his previous business ventures, Adam Latham, Managing Director, has been responsible for taking the Supplement Centre from its initially small foundations to the current position as one of the competitive players within this multi-million pound industry in the UK.
The company is based in the northwest and alongside the online store they have a successful shop on the Fylde Coast. For those preferring face to face contact to the seeming anonymity and impersonal interaction the store itself allows patrons to come in and see what is in and to converse and obtain advice about the multitude of products available.
Speaking about the structure of the online company Adam Latham said, "We have over 6,000 square foot of warehouse space where we hold a truly vast array of all the top brands of whey protein, creatine powder, weight gain, fat loss and many, many other products. Our strong relationships with practically all manufacturers, both big and small allows us the unique capacity to ensure maintained supply of the big name sellers at little name prices."
The company boasts a strong strong following for their store and website with strong emphasis on the importance of extensive product knowledge.
"We place immense value in the 3 tenets of retail – super low prices, fast delivery and excellent customer service. We have a wealth of industry knowledge for you to call upon to help in you decision making."
Adam Latham believes that this final characteristic of the company is what sets it apart from competitors in an industry defined by scientific clams and an almost inexhaustible list of ingredients contained within proprietary blends.
As a result, product familiarisation training is on-going and that there is always someone on hand to deal directly and candidly with email and telephone requests for information. This ensures that being spoilt for choice and the analysis paralysis that can accompany is never an issue.
For more information please visit http://www.supplementcentre.com or call 01253 729732.