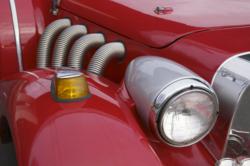 Automotive PR is quite niche, but is quite different to PR for classic cars..
Basingstoke, UK (PRWEB UK) 15 July 2012
PR companies around the UK have a mixed and varied experience, but few do have experience in the classic car industry as it is so niche. This is why Marketing Quotes was approached, as they had access to PR agencies that could put a vintage car business in touch quickly with an industry expert. Due to the turbulent nature of the UK automotive industry, the owners of a vintage car business in Sheffield felt that bringing a PR agency on-board was a wise move in order to ensure long term media attention.
The owner of the car business in Sheffield commented 'we have not had much experience in the area of marketing, but on talking to Marketing Quotes, then suggested that working with a PR agency was the best form of long term cost effective marketing. We did feel that bringing someone on-board that knew the vintage car industry and could get us into classic car magazines would be best, and we have now started discussions with an agency in Derby that has lots of experience.'
Anne Richards (who works with Marketing Quotes) added 'automotive PR is quite niche, but is quite different to PR for classic cars, as it requires talking to a different media specialism. As we know so many PR companies around the UK, it was quite simple to find a few agencies that had the desired experience to be able to help. We hope they can serve the client well and get them the PR coverage they require.'
About Marketing Quotes - Marketing Quotes is a free service to UK companies to help them get free advise and quotes from public relations companies and marketing specialists that know their industry.