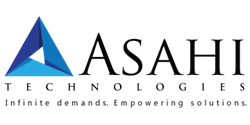 Asahi Technologies is equipped with a excellent Android application development team with experience in rendering applications using Java and Android SDK for Business, Finance, Entertainment and Interactive Education applications
(PRWEB) July 15, 2012
The market for Android is booming ever since Google bought them, with the powerful backing of the search engine giant Android is expected to dominate the Smartphone and tablet market in a few years. Being an open source platform, Android is a flexible environment for developing innovative and dynamic applications at affordable cost. As a result the demand for custom android applications is at an all time high, especially for business applications. To enable businesses access cutting edge android applications, Asahi Technologies a New York based custom software firm announced Android Application Development Company NY focused on business enterprises.
"Asahi Technologies is committed to leverage the powerful underlying Android architecture and further accelerate mobile application development by rendering technologies such as PHP and HTML5" stated Vinod Subbiah, CEO of Asahi Technologies. Some advantages of android application development are its easy to use API's, comprehensive libraries and development tools which enable quicker and efficient development. Additionally applications can be integrated with many Google apps such as Gmail and calendar. And since android is an open source platform the overall development costs and investment are significantly lesser.
"The major advantage with Android platform is that it is based on Linux kernel which makes it extremely stable and secure for web based application development" said Vinod on its stability without crashing. "Asahi Technologies is equipped with a excellent Android application development team with experience in rendering applications using Java and Android SDK for Business, Finance, Entertainment and Interactive Education applications".
About Asahi Technologies
Asahi Technologies is a New York based web design and development firm that provides software consulting and development solutions to small and medium level businesses all across North America. Asahi Technologies specializes in Responsive Design Company NY, cloud computing, online marketing,Android Application Development Company NYand open source technologies. Under the leadership of Mr. Vinod Subbaiah, who himself started his career as a software programmer, Asahi Technologies' team comprises of experienced software professionals have extensive knowledge of technology covering B2C and B2B operations. The firm's headquarters is located in New York City, NY.