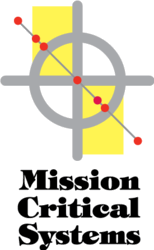 Spend One Day to Plan Your Whole Year!
Pompano Beach, FL (PRWEB) July 17, 2012
Mission Critical Systems (http://www.locked.com), value-added reseller of IT, network, and data security solutions and services, today announced official show dates and exhibitor commitments for the 2012 Information Security Technology Showcases.
This free, one-day event is scheduled for Thursday, September 13th at The Seminole Hard Rock Hotel and Casino in Hollywood, Florida and Friday, September 21st at Atlanta Perimeter Hotel & Suites in Atlanta, Georgia. The event will bring together Information Security professionals along with top security product manufacturers, to provide technology updates and current trends in the security space.
The following manufacturer partners are scheduled to participate in this event: AlgoSec, Aruba Networks, Check Point Software Technologies, FireEye, ForeScout, Fortinet, Gigamon, Imperva, McAfee, Palo Alto Networks, Rapid7 and Websense. Each of these manufacturers is a leader within their security-industry market space. Manufacturer product experts will be available for the one-day vendor showcase to answer technical questions and give product demonstrations. The event start time is 7:30a.m.for registration and completes by 5:30p.m.
The event's breakfast sponsor, Aruba Networks, will provide a short presentation on how companies can securely implement Bring Your Own Device (BYOD) strategies. For IT organizations, BYOD means supporting a variety of devices and their operating systems, and maintaining an expected level of service. To keep costs low, it must be easy to securely onboard new devices and quickly identify and resolve problems.
In addition, the event's Keynote Presenter from McAfee, will host a lunch presentation titled "Dissecting Operation High Roller." This presentation will discuss a new breed of sophisticated fraud attacks. The advanced methods discovered show fraudsters moving toward cloud-based servers with multifaceted automation in a global fraud campaign. Building on established Zeus and SpyEye malware tactics, this ring adds many breakthroughs: bypasses for physical "chip and pin" authentication, automated "mule" account databases, server-based fraudulent transactions, and attempted transfers to mule business accounts as high as US$130,000, totaling $78 million in transfers.
For more details and to register for these free events, visit http://www.locked.com/techshow, email seminar(at)locked(dot)com, or call (877) 744-3444 x205.
About Mission Critical Systems, Inc.
Founded in 1997, Mission Critical Systems is an IT Security reseller and integrator that provide top quality security solutions and consulting services throughout Florida, Georgia, and the Caribbean. The company's mission is to provide best-in-breed data and network security products and expert services that will reduce client's exposure to information theft and destruction. For more information on Mission Critical Systems, Inc., visit http://www.locked.com.