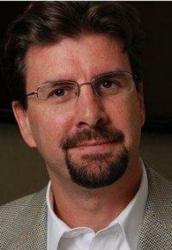 There is no higher honor than being recognized by one's peers.
Seattle, WA (PRWEB) July 23, 2012
Davis Law Group, P.S. (DavisLawGroupSeattle.com) is pleased to announce that Super Lawyers Magazine has again honored the firm's founder Christopher M. Davis by naming him a 'Super Lawyer' for the sixth consecutive year.
Super Lawyers is a highly regarded rating service which identifies outstanding attorneys who have attained a high-degree of professional success and recognition from their peers. The selection process is multi-phased and includes peer nominations, independent research and in-depth evaluations. Super Lawyers magazine is published in all 50 states and Washington, D.C., reaching more than 13 million readers.
"I am flattered to be recognized by such a respected publication." said Chris Davis. "There is no higher honor than being recognized by one's peers."
As founder of Seattle-based Davis Law Group, Chris is acknowledged as one of the Puget Sound area's most innovative and accomplished personal injury lawyers, solely devoting his practice to helping injury victims including those involving: car and truck collisions, pedestrian accidents, wrongful death, birth injury, dog bite attacks, spinal cord trauma and medical malpractice cases.
"I am a strong believer in victims' rights and the cause of underdog. I know that injury victims often find themselves out-gunned by insurance companies, corporations or governmental entities that have unlimited resources and what seem like armies of lawyers," said Davis. "These people are often victimized again when they must fight for their legal rights and fair compensation for their injuries. Being a personal injury attorney allows me to try to help to level the playing field and get them the compensation they deserve."
Davis has been the recipient of numerous awards and industry accolades including receiving a 10.0 Superb rating from attorney rating site Avvo; being recognized as one of the 'Top 100 Trial Lawyers in Washington State' by the American Association for Justice; and being awarded 'Washington Personal Injury Attorney of the Year in 2011 by the American Lawyer Academy. He has also been invited to appear on numerous local and national television and radio new programs to offer commentary and opinion on legal issues.