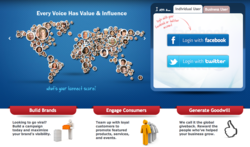 Provo, UT (PRWEB) July 17, 2012
When you imagine the perfect company to work for, what comes to mind? Health and dental coverage, perhaps? Paid vacation days and generous 401K package are certainly appealing. Free lunch, casual dress and exercise facilities for all employees would be nice too.
This is what Todd Pederson, CEO of Vivint, envisioned for his company and has worked to make a reality for thousands of Vivint employees. Explaining his unusually warm human resources strategy, Pederson recalls, "My father always told me that if you treat the people who work for you like gold, everything else will fall into place." And so it has, as Vivint boasts some of the highest rates of employee satisfaction and productivity, and a home automation and security company that's growing steadily.
Now, as Vivint thinks toward the future, it will be important to harness all of those good feelings Vivint employees have about working there and channel them toward attracting new sales people.
The trick, according to a recent study by Staffing.org is getting employees to talk. The study revealed that employee referrals are far and away the number one source for businesses looking to find quality new hires.
As further evidence, according to the 2012 Jobvite index, employee referrals mean significantly higher retention rates as well, with 46% retention of friend-referred employees after one year (compared to 33% referred by career sites and 22% referred by job boards).
Recognizing this, Vivint has made yet another effort to treat its employees like gold. With the help of redKonnect, a word of mouth marketing web application, Vivint is rewarding its employees with cash for simply posting about Vivint job openings on social media. That is, Vivint is incentivizing its most loyal employees to tell their friends that Vivint is hiring inside salespeople.
In fact, every time their Vivint employees post and tweet about Vivint using redKonnect, they get paid, and every time their friends click on their post tweets they get paid more. Posts, tweets and clicks generate points and redKonnect, which their employees can convert to cash on PayPal with the click of a button. Talk about giving back.
As for some hard stats, since launching their campaign with redKonnect, Vivint fans and employees have generated, on average, 9 clicks with every endorsement. And dozens of these endorsements were generated within just a few days of the campaign launching.
Given the premium sales-centered companies place on recruiting, Vivint's redKonnect campaign seems to represent an innovative and exemplary move toward better utilization of social media for recruiting of talented salespeople. Companies interested in using redKonnect for their own corporate recruiting can visit redKonnect.com to tour the site.