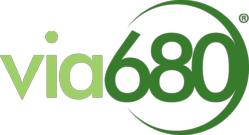 We aren't saying get rid of your email account just yet, but we are saying that there is an exciting new alternative available.
Youngstown, OH (PRWEB) July 17, 2012
Youngstown, Ohio -- July 17 -- Via680, a portfolio company of the Youngstown Business Incubator (YBI), announced the availability of free Ving interactive video email accounts, which are active for the lifetime of the product.
Ving is a web application that enables people to easily create multimedia email messages, including videos, documents, voice memos, and surveys. These messages are distributed through email, social media, or text messaging. Dashboards confirm that a message has been received, read, and understood. Ving reinvents standard email to improve communication.
Through video, the product enables on-demand, face-to-face communication that allows businesses to be more productive. Current business customers have used Ving for diverse purposes including promotion, customer engagement, project management, and training. Customers say that Ving enables them to make their messages stand out from the clutter of email and enables more meaningful communication with prospective clients, current customers, and employees.
The first 10,000 people who respond can sign up to create a free account online at http://www.via680.com. After that, forever free accounts will be available by customer invitation only. The free accounts are simplified versions of standard accounts but still provide the core features that enable users to create, share, and track multimedia email.
Tony DeAscentis, CEO of via680, says, "We aren't saying get rid of your email account just yet, but we are saying that there is an exciting new alternative available. It's great to hear our customers say, 'Ving is email empowered; Ving is email on steroids.'"
DeAscentis explains that the free version of Ving provides the opportunity for user feedback. "Our mission is to design the next generation of email," he said. "While we've got a great start, we know we can't do it alone, and the more people using Ving the merrier. The launch of the free Ving account represents fuel for the solution. We are sprinting along, developing on behalf of the millions of people out there that are tired of email. We plan to combine the feedback of our everyday subscription customers with that of the free Ving users to drive our design process."
A current customer of via680, Kathy Cottrill, Sales Director at Mary Kay Cosmetics says, "I have 125 representatives across the country, and with conventional email I didn't even know if they were getting the message. Now, I can motivate, educate, and inspire them with Ving. I've seen a huge return on my investment."
About via680
Via680's mission is to improve the way people use email to communicate. Its software application, Ving, is a web-hosted service that empowers users to create multi-media messages with videos, documents, audio files, pictures and surveys. Secure messages are sent through email, social media and mobile messaging. Ving automatically confirms a message has been received, read, viewed, heard and understood with complete dashboard reporting. For more information, please visit the website at via680.com