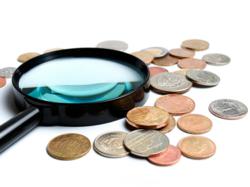 It's important to educate consumers that landlords are not responsible to insure a tenant's belongings.
Kristine Ter-Arutyunyan
Los Angeles, CA (PRWEB) July 15, 2012
In the midst of wildfires and heavy storms, the lack of insurance, particularly for renters, becomes a problem. Multi-line insurance agent insurance agency, BMCC Insurance, warns of the dangers of having no renter's insurance.
A recent survey by Allstate found that only 45% of lessors have rental insurance. They estimate that the average renter has about $30,000 worth of personal belongings.
"It's important to educate consumers that landlords are not responsible to insure a tenant's belongings. They are only responsible for the building, not its contents," Kristine Ter-Arutyunyan, BMCC Business Development Coordinator.
Renter's insurance provides protection in the event of fire and smoke, water damage, theft and vandalism.
Having no renter's insurance in the event of a wildfire or the victim of storm damage means that the lessor would lose everything and have to replace their belongings out of pocket.
There are apartment management companies that require tenants to have homeowner's insurance, but they are still clearly in the minority.
The survey also uncovered a couple of gems so to speak. 18% of renters have a coin collection, 12% have a shoe collection and 8% collect art or paintings.
The average renter's insurance policy is approximately $120 a year for $25,000 worth of coverage.
BMCC Insurance represents more than twenty A-rated insurance companies to help their broad customer base which predominantly covers the western United States.
BMCC Insurance is poised for growth. The company has hired personal and commercial insurance agents, customer service representatives and other support staff to not only handle the current level of business, but to be ready for the anticipated growth, in order to provide the best customer experience possible.
BMCC is a multi-line insurance agency servicing the both consumer and commercial sectors. Areas of specialty include auto, homeowner's, life and commercial lines. BMCC Insurance is located in Encino, California.