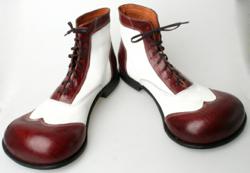 Coroebus's mother arrived at the stadium wearing a false beard!
(PRWEB) July 19, 2012
On Jolly Good Tours' Ireland tours & England tours fun is as important as learning. People make history more than buildings as Jolly Good Tours demonstrates with its July insight into the weird aspects of Olympians in days gone by. (Newsletter sign-up not required.)
Practical advantages over most other tours lays a foundation for fun in a relaxed touring environment. Jolly Good Tours does not sell optional extra trips which eliminates sales pressure on tour and often gives more time at visits during the day. Dinner is included every night on tour. Tour Buddies enjoy airport/hotel transfers on arrival and departure days without conditions. Centrally located hotels and early arrivals are the focus allowing Tour Buddies to explore and have more fun.
Jolly Good Tours group sizes are mostly just 24 Tour Buddies traveling in 40 – 50 seat size touring coaches giving much more space on-board. Tour prices are however ultra-competitive overall even with larger tours carrying around 50 people.
All the above and more means less stress for Tour Buddies and for Tour Guides. That promotes a relaxing and entertaining ambiance allowing for a more valued experience. Tour Guides can relate history in the fashion of Jolly Good Tours' July history snippet about the Olympic Games which is an excellent example of its style of touring. Jolly Good Tours incorporates this fun style in its pre-tour presentations : A very hot church!. A very hot farmhouse!
Company Information.
Jolly Good Tours LLC is a travel agent friendly, Anglo–American tour operator based in Colorado USA and Cornwall, England. Owners and Directors, Gregg White (London) & Pamela Cheyne-White (Colorado) have over 50 years experience in the Ireland, Great Britain & USA travel industry between them. In addition they have conducted over 400 tours in Ireland and Great Britain since 1983. Jolly Good Tours provides small group, more space and customized (Any size.) guided tours of Ireland, Scotland, Wales and England for overseas English speaking visitors (Americans, Canadians, South Africans, Aussies & Kiwis etc..) using the best local tour guides plus restroom and a/c equipped 1st class touring coaches. Its standard is to eliminate the most consistent shortfalls associated with European guided coach tours.