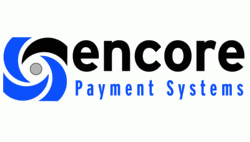 Small business owners can now view transactions the minute a credit card is swiped for processing.
Addison, TX (PRWEB) July 17, 2012
In the payments industry keeping up with technology is as important as providing superior customer service. Encore Payment Systems is improving the way merchants can access their account, including viewing transactions, by providing superior quality technology for small businesses. Encore introduces Online Statements with real-time transactions for all processing merchants.
Online Statements are available for viewing up to six months prior on MyMerchantZone.com along with a monthly statement sent via e-mail. For a small fee of $5.00 a month, small business owners can now view transactions the minute a credit card is swiped for processing. This allows the merchant to review and track their daily transactions immediately instead of waiting for the monthly statement.
MyMerchantZone.com can be easily accessed from all electronic devices including smartphones and tablets for the merchant on-the-go. The convenience factor mixed with technology makes the Online Statement viewing even more beneficial for the owner with less time spent talking on the phone and more time talking with a customer.
For further information on Encore Payment Systems, visit http://www.encoreps.com or contact marketing(at)encoreps(dot)com
About Encore Payment Systems
Encore Payment Systems was established for the purpose of providing electronic payment processing solutions and other value-added services to small and medium-sized merchants throughout the United States. Encore is a leader in the electronic payment processing field providing credit card, debit card, ATM card, gift card, prepaid card, EBT and check processing services. Encore maintains a sincere dedication to superior customer service and an honest and ethical approach to acquiring new customers. This vision has enabled Encore to become one of the fastest growing companies in the industry excelling in all aspects of merchant services. Encore Payment Systems is located at 3801 Arapaho Road, Addison, Texas 75001. Please follow us on Twitter @EncorePS, like us on Facebook or visit Encore Payment Systems online at http://www.encoreps.com.
###