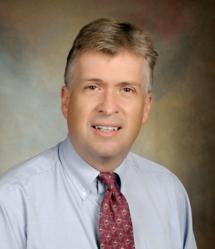 Berkeley Heights, NJ (PRWEB) July 19, 2012
John M. Heath, M.D., AGSF, director of geriatric services for Summit Medical Group, New Jersey's largest multispecialty physician group, has co-authored a chapter of the textbook, Geriatric Gastroenterology. Heath contributed content to Chapter 64, "Palliative Care of GI issues at the End of Life," with Elizabeth Poplin, M.D. Written for practicing physicians and published by Springer Science+Business Media, the text is a comprehensive guide to gastrointestinal illness in the elderly.
In addition to his position at Summit Medical Group, Dr. Heath is a clinical professor at the Robert Wood Johnson Medical School (RWJMS) in New Brunswick. Dr. Heath is a geriatrician who provides primary and consultative care for older adults. He collaborates with other practitioners and patients' families in caring for patients across a range of clinical settings.
Dr. Heath's professional interests include preserving function and addressing memory problems of aging. He is a trustee for the New Jersey Foundation for Aging, a fellow of the American Geriatric Society and American Academy of Family Physicians, and a diplomate of the American Board of Family Medicine. An author and contributing editor, Dr. Heath is a reviewer for top-tier medical journals such as the Journal of the American Geriatric Society. He was among the first board-certified geriatricians in the United States.
ABOUT SUMMIT MEDICAL GROUP
Summit Medical Group (SMG) is the largest privately held multispecialty medical practice in New Jersey. SMG has pioneered information technology advances in health care with its early adoption of electronic health records and e-prescribing. With more than 270 highly qualified healthcare providers, it serves as a unique health care model for the state. SMG has an award-winning customer service program and NJBiz magazine has named it one of New Jersey's "Fifty Fastest Growing Companies". SMG treats more than 55,000 patients per month at its main campus in Berkeley Heights as well as its satellites in Berkeley Heights, Morristown, Millburn, Short Hills, Springfield, New Providence, Warren, and Westfield. As one of the East Coast's premier multispecialty groups, SMG has provided exceptional primary and specialty care since 1929.