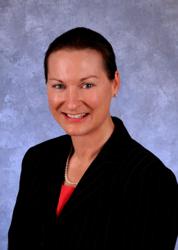 Educate yourself on the advantages of implementing and maintaining an estate plan
Fort Myers, FL (PRWEB) July 15, 2012
The law office of Barbara M. Pizzolato, P.A. offers free monthly seminars in order to assist residents of Lee County, Florida in evaluating the current status of their estate documents and educating them on the advantages of implementing and maintaining an estate plan.
"These Seminars are an excellent way for people to learn the basics of estate planning, I present a number of realistic scenarios and situations that have resulted from poor estate planning or no planning at all and explain how they could have been avoided" says Pizzolato.
Over the years, I've learned that may people are intimidated by the prospect of discussing their situation with an attorney, and these events are a way for me to help alleviate their concerns and find answers to their most pressing concerns.
The dates and locations of these Free seminars are:
Thursday, July, 19th at 2:00 PM
or
Thursday, August 9th at 2:00 PM
Hilton Garden Inn Fort Myers
12600 University Drive
Fort Myers, FL 33907
For more information or to register to attend Click Here