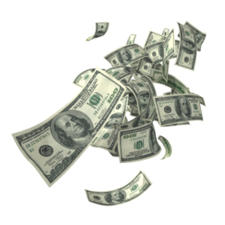 Newport Beach, CA (PRWEB) July 13, 2012
http://www.BreakoutStocks.com - The US leader in microcap breakouts, offers a high quality stocks alert newsletter to investors looking for the best breakout stocks around. Breakoutstocks.com provides its subscribers with timely information and exclusive charts on cheap and under-valued stocks in the United States with the potential of breaking out.
Sign Up at - http://www.breakoutstocks.com
The market had one of its best days in July after strong earnings from JPMorgan created a market rally.
BreakoutStocks.com reports 3 big board stocks that saw major advances on Friday:
Presidential Life - +36.69%
Affymax - +15.80%
Wabash National Corp - +13.91%
Disclosure: BreakoutStocks.com is not a registered investment advisor and nothing contained in any materials should be construed as a recommendation to buy or sell securities. Investors should always conduct their own due diligence with any potential investment. Please read our report and visit our Xoma Ltdcomplete risks and disclosures