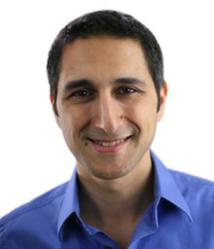 I also teach you the most powerful marketing technique that I use in my business - ever. - Eben Pagan
Scottsdale, AZ (PRWEB) July 13, 2012
For Immediate Release - Eben Pagan has announced the third free video training ahead of his upcoming Guru Product Blueprints launch, which will teach students how he built 6 information products which have done over $1 million dollars in sales each.
"Eben is a real rags to riches success story." said Jason Ayers of GuruProductBlueprintsFormula.com.
Pagan created his first ebook in just a few weeks from his 500 square foot mobile home. He was unemployed at the time.
Since that time, Eben Pagan has become a guru to many entrepreneurs seeking to build online businesses that they can run from home.
Eben has launched over 10 information products, each of which have done over $1 million dollars in sales, all from the comfort of his home. One of his businesses, Double Your Dating, sells over $20 mlilion dollars of information products per year and is run virtually.
In his third video, Eben promises to reveal the most powerful marketing technique that he uses in his business.
Viewers will have the chance to win one of four new iPads or a MacBook Pro with Retina Display by submitting and sharing what they have learned during the free video.
Eben will also be revealing how professionals position themselves to charge $100 to $200 per hour and will be teaching viewers how they can increase their own value using the very same techniques.
Those interested can watch the free video here.
Those interested in finding out more can read about the Guru Product Blueprints Bonus here at GuruProductBlueprintsFormula.com.