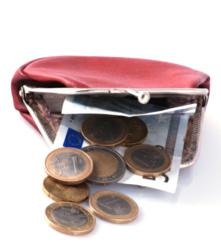 Millions of Americans certainly don't feel secure when over 38% of their wealth has been wiped out in just a few short years.
New York, NY (PRWEB) July 17, 2012
In a recent Investment Contrarians article, editor Sasha Cekerevac argues that consumer confidence remains in a deep hole, and one of the main reasons is a study published by the Federal Reserve, which looked at the median net worth of the average American family. Cekerevac notes that the median net worth dropped from $126,400 in 2007 to $77,300 in 2010—a decline of 38.8%!
"It's no wonder the economy has been slow to recover; market sentiment is reflecting the hesitation by the average American to spend in the way they did before," comments Cekerevac. "…Millions of Americans certainly don't feel secure when over 38% of their wealth has been wiped out in just a few short years."
In Cekerevac's opinion, while most of the loss in wealth is associated with the drop in real estate values, the effect this has on consumer confidence cannot be understated. For people who have saved and believed they were doing the right thing, it now appears this strategy has backfired. With consumer confidence low, this translates into low confidence amongst business leaders in regards to what they see for the future. This, in turn, is reflected by fewer jobs being created, explains Cekerevac.
This low level of consumer confidence will also translate into housing prices remaining depressed for much longer, he believes. With any increase in housing prices, some homeowners with mortgages that exceed the current value of their homes will take the small price increase and try to sell their property. There are an unknown number of these potential sellers not reflected in the housing numbers, notes the Investment Contrarians editor, suggesting the market sentiment for housing will continue to be poor until millions of homes are cleared from this inventory.
While there has been some progress in the economy, it can't simply rebound from a 38.8% drop in a short period of time, Cekerevac points out.
"This slow progress is also keeping consumer confidence down and will reign over market sentiment for quite some time. With a massive supply of homes still to hit the market, I wouldn't call this a recovery yet," concludes Cekerevac.
To see the full article and to get a real contrarian perspective on investing and the economy, visit Investment Contrarians at http://www.investmentcontrarians.com.
Investment Contrarians is a daily financial e-letter dedicated to helping investors make money by going against the "herd mentality."
The editors of Investment Contrarians believe the stock market and the economy have been propped up since 2009 by artificially low interest rates, never-ending government borrowing and an unprecedented expansion of our money supply. The "official" unemployment numbers do not reflect people who have given up looking for work and are thus skewed. They believe the "official" inflation numbers are also not reflective of today's reality of rising prices.
After a 25- to 30-year down cycle in interest rates, the Investment Contrarians editors expect rapid inflation caused by huge government debt and money printing will eventually start us on a new cycle of rising interest rates.
Investment Contrarians provides unbiased research. They are independent analysts who love to research and comment on the economy and investing. The e-newsletter's parent company, Lombardi Publishing Corporation, has been in business since 1986. Combined, their economists and analysts have over 100 years of investment experience.
Find out where Investment Contrarians editors see the risks and opportunities for investors in 2012 at http://www.investmentcontrarians.com.