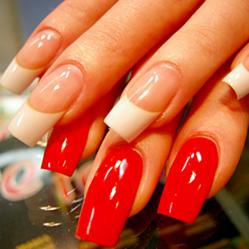 (PRWEB) July 14, 2012
Standards of beauty are changing every year. A few decades ago, natural beauty was the most highly prized; today, nail art has become a kind of fashion worldwide. The state of the hands and nails reflects not only the state of human health, but also the ability to care for them. Neat and attractive hands always attract more attention of men, because they are always visible.
As a definitive online supplier of nail art products, Etnail carries state-of-the-art, high-quality, and cost-effective nail equipments for nail beauty industry. Now Etnail carries new electric nail dryer which uses a high powered fan to dry nails quickly without bubbling or smudging. Ample space allows for simultaneous drying of both hands, reducing client wait time. This new electric nail dryer is made of durable, scratch-resistant metal; it is easy to operate and occupies a very small space.
To date, manicure is not just nail polish, but also in form of nail plate, cuticle removal and debarring. In general, the modern manicure can be any hygienic handling of nails and hands, so this procedure is not only about decoration, but also the hygienic function. Manicure can be divided into several types: hardware, European, classical, spa, Japanese, etc. The most commonly used tools are classic manicure tweezers and nail clippers. When using this technique, the nails and fingers are softened in a water bath and the master removes the cuticle, burrs, shapes nails and polishes them by means of special equipments, and then the nails and fingers are covered with lacquer. This method is considered to be traditional. Manicure is done by a special machine, which has a rotating nozzle.
European manicure differs in that the skin is softened in a special part, and the cuticles are shifted but not completely removed. This method can also be attributed to the sparing. Spa nail care includes many measures aimed at improving and restoring the nails and skin.
For more information of Etnail, visit: http://www.etnail.com/