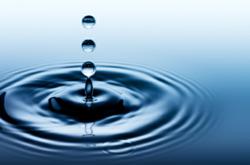 We were overwhelmed looking on the internet at all the PR companies around...
Basingstoke, UK (PRWEB UK) 16 July 2012
PR agencies around Manchester are varied both in their experience and their knowledge of local promotion. Marketing Quotes were approached to help find a local PR agency that knows the Manchester area, knows the local media and has connections to young peoples organisations to help develop working partnerships in the performing arts. After three weeks of meets and visits, a PR agency was selected from Marketing Quotes that had both experience in promoting companies in the arts, and is local to Manchester with connections to youth organisations.
The owner and founder of the dance studio stated 'we have always wanted to achieve two main goals as part of our mission statement, to help young people to grow in their dancing skills, and to help get young people off the street and find themselves in the arts. We were overwhelmed looking on the internet at all the PR companies around, and found Marketing Quotes were a great site to use to find someone local that knows our sector, without having to spend time going through hundreds of websites and making endless enquiries and calls.'
Anne Richards (who works with Marketing Quotes) commented 'we are always keen to help companies that can help improve our society and by getting young people focused and off the streets means they have more opportunities in later life. We know thousands of PR agencies around the UK, so had no problems in getting a few PR agencies in Manchester to help out and offer some advice.'
About Marketing Quotes - Marketing Quotes is a free service to UK companies, to help them get free advice and quotes from marketing companies that can help with promotion and brand awareness.