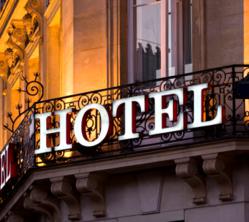 We did try doing some PPC ourselves, but the cost per click was just silly...
Basingstoke, UK (PRWEB UK) 19 July 2012
Internet marketing for hotels is difficult due to the growing number of price comparison websites that are bidding for the keywords. This is why a small hotel in Coventry contact Marketing Quotes, as they found that they were getting few hits to their website through organic listings and paid advertising is hard to compete against. Marketing Quotes were able to suggest a few PPC companies that had experience of working with hotels and getting good results from their clients marketing campaigns.
The marketing manager of the hotel commented 'we did try doing some PPC ourselves, but the cost per click was just silly, hence bringing in some outside help to ensure that the cost per click was low yet our adverts were appearing for local searches for hotels in Coventry. We are aware of the growing use of social media, and have asked the agency that Marketing Quotes suggested to get us more visible on Facebook and Twitter, but I guess the main thing is getting us on page 1 for searches on search engines for 'hotels in Coventry'. Our website is good and we have asked them to try and improve our natural internet rankings as part and parcel of the marketing campaign, fingers crossed it will work as we have done all we can ourselves.'
Anne Richards (who works with Marketing Quotes) added 'many hotels have said the same thing, that price comparison sites really dominate the hotel industry now and this makes it hard for hotels to stand out themselves. We as a nation have grown used to using price comparison websites (we ourselves are one of sorts) which does make it hard to compete both on paid and organic rankings on the web.'
About Marketing Quotes - Marketing Quotes is a free service to UK businesses to help them get free advice and quotes from SEO companies and marketing agencies that know and understand their industry.