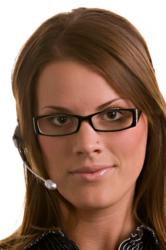 We have used PPC in the past, but the costs are just way too high for the returns.
Basingstoke, UK (PRWEB UK) 18 July 2012
Telemarketing companies that work in and around London will appreciate that lead generation needs to be encompassing more than just cold calling. This is the problem that a chartered surveyor practice in London faced, as they did not have an internal sales team that can focus on direct marketing and why they turned to Marketing Quotes for advice. Marketing Quotes did suggest using a marketing agency that can offer a range of marketing services, not just telesales.
The senior partner of the London based surveyors did state 'we have used PPC in the past, but the costs are just way too high for the returns. We were getting more leads from recruitment companies than we were actual sales leads, so we did need help from someone like Marketing Quotes to suggest another option to us. We have found that since the recession kicked in, work has been getting thinner on the ground and since the competition around London for building tenders is growing, we need to be more active in our marketing. We have had a few meetings with different marketing agencies and have appointed one that is local and had the facilities to offer a range of direct marketing services and give some form of monitoring of results.'
Anne Richards (who works with Marketing Quotes) added 'telemarketing just by itself is very hit and miss, but combined with targeted direct mail and e-marketing means that it should be a lot more effective. For telemarketing to really work, a relationship needs to be built with the prospects, which does take time. As long as this is understood, then the results should come in due course, but rarely is this an overnight process. Many companies feel that telemarketing needs to be instant, and as it is so expensive, it does need to produce results; but it is about hit and miss, sometimes you catch someone at the right time, and sometimes it takes time.'
About Marketing Quotes - Marketing Quotes is a free service to UK businesses to help them get free advice and quotes from PR agencies and marketing companies that know and understand their industry.