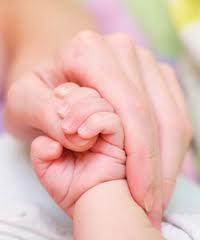 the risk of spina bifida from Depakote may be 12 times higher with use of the medication during pregnancy
San Diego, CA (PRWEB) July 20, 2012
The media spotlight is often a double-edged sword. No one knows this better than Nic. Battle and people who filed a Depakote Recall lawsuit. And yet, gossip and rumor-mongering aside, the real story here is being overlooked, according to Sean Burke of AttorneyOne.
According to court documents, on June 7th, 2012, Nic. Battle, individually and on behalf of more than a dozen others filed a lawsuit in Illinois Southern District Court (case no. 3:2012cv00694) alleging they were born with spina bifida and other birth defects caused by the use of Depakote during pregnancy. Depakote is a drug most commonly prescribed for psychiatric conditions like manic depressive disorder (bipolar disorder) and to prevent migraine headaches. In the lawsuit Battle and other plaintiffs claim that doctors prescribed Depakote to patients during pregnancy, although it was known that the drug allegedly posed a risk to mothers and their unborn children.
On May 8th, 2012, Bloomberg reported that Abbott Laboratories reached an agreement to pay $1.6 billion to settle federal and state claims resulting from an investigation into Depakote. Abbott marketed the drug for unapproved uses including dementia.
AttorneyOne.com, a recognized authority on law, can provide helpful advice and simple solutions including how to get in contact with legal counsel so that, in case of severe adverse events from Depakote, someone can easily and inexpensively deal with it. As Mr. Burke, director of Media Relations for AttorneyOne.com, added, "What all this information really illustrates is that threat from Depakote remains. For that reason, our focus should squarely fall on getting the word out and assisting people in finding the right legal assistance."
In June 2010, the New England Journal of Medicine published a study mentioning that the risk of spina bifida from Depakote may be 12 times higher with use of the medication during pregnancy.
AttorneyOne.com has further information on Depakote lawsuits including how to get in contact with legal counsel.
Headquartered in San Diego, CA Attorney One was founded in 2004 and is not a law firm. They offer a nationwide legal service which helps consumers find the best representation for their legal needs. You can learn more about Attorney One at our website http://www.attorneyone.com. You can also find us on Facebook at http://www.facebook.com/AttorneyOne. Checkout earlier news from us at http://www.prweb.com/releases/2012/7/prweb9679489.htm.