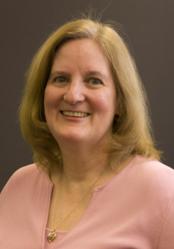 Supporting the mission of the Alliance has been one of the most inspirational highlights of my quilting experience.
– Linda Pumphrey
Omaha, NE (PRWEB) July 16, 2012
AccuQuilt, international distributor of fabric cutting solutions for quilting and fabric crafts, and The Alliance for American Quilts, will welcome guests from across the U.S. and internationally to attend the 'Quilters Take Omaha' event at the new AccuQuilt Omaha headquarters at 8843 S 137th Circle (near Cabela's®, off Interstate 80) on August 3, 2012. Guests will be welcomed to an evening of sweets, quilts and sweet quilt stories.
The Alliance for American Quilts is pleased and proud to honor longtime Alliance volunteer and quilt history champion and AccuQuilt's National Sales Manager, Linda Pumphrey, as she finishes her board service. The Quilt Alliance has been documenting, preserving and sharing this history of quilts and their makers since 1993 and is now based in Asheville, North Carolina with its chief resources located online at http://www.QuiltAlliance.org, freely available to every quilt-lover on the planet.
"I am incredibly humbled to be honored by the Alliance. Supporting the mission of the Alliance has been one of the most inspirational highlights of my quilting experience. I feel privileged to have been part of preserving the history of great quilt-makers for the last 6 years," said Pumphrey.
The special fundraising event will start with an exhibition of Linda's private quilt collection. Guests will then indulge themselves with wine, dessert, coffee and a fabulous silent auction. Quilt historian and Quilters Hall of Fame Honoree (2009), Merikay Waldvogel, will begin the main program with a story about how she met Linda. Pumphrey will then be interviewed for the Quilter's S.O.S. – Save Our Stories Project (Q.S.O.S.)
Q.S.O.S. is the Quilt Alliance's grassroots oral history project that captures the stories of quiltmakers from the United States and beyond. The collection now includes more than 1,000 interviews archived in the American Folklife Center at the Library of Congress and presented on the Quilt Alliance's website http://www.QuiltAlliance.org/qsos
Tickets for Quilters Take Omaha at the AccuQuilt Headquarters are $30 for Alliance members and $35 for non-members. For more information or to purchase tickets, go to http://conta.cc/M9fiN8
Make plans to tour Linda's private quilt collection at AccuQuilt's Gallery in Omaha by calling 888.258.7913 or emailing tours(at)accuquilt(dot)com for more information.
About AccuQuilt – Better Cuts Make Better Quilts®
Headquartered in Omaha, Neb., AccuQuilt offers quilters, fabric crafters and retailers a premiere line of fabric cutters, dies, quilting patterns and other quilt and fabric cutting solutions that help quilters quickly and accurately cut shapes for quilting and fabric crafts. AccuQuilt also offers quilters a wide variety of rich educational resources to enhance their quilting experiences. Cutting with AccuQuilt® cutters is a natural evolution of fabric cutting methods. "First scissors…then rotary…finally…AccuQuilt®" for fast, easy, accurate fabric cutting. Visit AccuQuilt online at http://www.accuquilt.com
# # #