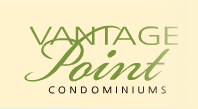 St. Petersburg, FL (PRWEB) July 15, 2012
Finding a comfortable and enjoyable place to live can be a big challenge. Fortunately, Vantage Point Condominiums can meet that challenge. The new Clearwater Beach Condos just west of Tampa can satisfy the needs of condominium buyers seeking housing at an affordable price, with maximum luxury in mind. A spacious and economically viable home is now just a phone call away.
A pool and spa at each location provides an excellent way to relax in the warm Florida sun. This sort of rest and relaxation is ideal for residents with hectic lifestyles, or who are on the path to success. Life can be exhausting, but Clearwater Beach Condos is the perfect place to relax.
In a soothing environment like this, community comes together. Good fences make good neighbors, but good living accommodations make even better ones. A comfortable amount of space and plenty of recreational grounds to walk ensure a respectful and communal environment, guaranteed.
Clearwater Beach Condos, as a division of Vantage Point Condominiums, is dedicated to preserving and enhancing the rural atmosphere of community and camaraderie. There's no place like home, and in a pleasant neighborhood like Clearwater, home is where the luxury condo is.
The advantage of Clearwater's locale is also a prime point of value on these new condominiums. The importance of location cannot be overstated, and at a short distance away from Tampa and St. Petersburg, Clearwater Beach Condos is conveniently located to allow maximum urban access. From I-275 to US19, nightlife and accessories are only a short drive away.
With Clearwater Beach Condos, the option to customize residential living space has never been more available. Features such as ceramic tiling, air handlers and balcony options can all be purchased at a low price to achieve the most enjoyable living space possible. With new accessories such as plush carpeting, light fixtures and intrusion alarms, a home away from home can be made to order.
Prices start in the low 90's and stop wherever the buyer is comfortable. In these installations, a home atmosphere is the #1 concern. Future residents can except a bundle of perks such as nearby shopping centers, balconies for enjoying the ocean breeze, and of course the best air conditioning, and heating money can buy.
The deal provided by Clearwater Beach Condos is a no-brainer. While other condos may offer lower prices, their living standards are lower as well. Investing in a clean and beautiful home by the sea is a wise choice in the long run and can have rejuvenating effects as compared to living in the inner city.
Clearwater Beach Condos has a variety of floor plans, including Crest, Pinnacle, Summit and Vista. These options are one bedroom/bath, one bedroom, bedroom bath and den, and finally two-bedroom and two-bathrooms respectively. This kind of open, welcoming space can handle tenants of any kind with the right specifications. Clearwater Beach Condos is determined to bring out as many options as possible for the prospected buyer.
These new developments provide the amazing opportunity to find convenient and affordable housing, all on a resplendent waterfront property. Without the inconvenience of inner-city life or the frustrating lack of access in rural life, Clearwater Beach Condos has both wants and needs covered. Of course, a little luxury doesn't hurt, so why delay? Investigate Clearwater Beach Condos today. It could be a new home is waiting right next to the beach.