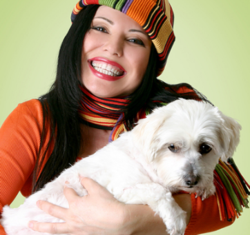 My goal is to help locals find these organizations and be a part of the solution.
Irvine, California (PRWEB) July 15, 2012
Several organizations are dedicated to helping Orange County rescue animals find homes, but finding them can be a difficult process. Those looking to adopt rescue pets, or find someone else who can take better care of their own, may find it difficult to locate those who are best equipped to suit their needs.
OrangeCountyAnimalRescue.Com feels the solution is through consolidation.
Their website was designed to put all of the most reputable and honorable local animal rescue websites in one area. This way, those looking for Orange County animal rescue resources will receive everything that they need in one easy location.
According to the American Society for the Prevention of Cruelty to Animals (ASPCA), about six million animals are entered into shelters every year in the United States. Of those, three to four million are euthanized.
JJ Bisnar, owner and operator of Orange County animal rescue, has worked as an internet marketing specialist for several years. In addition to full-time hours, Mr. Bisnar takes full-time classes to pursue a career in veterinary medicine and is a devoted father.
"The homeless animal situation in the United States is unacceptable. Statistics released by the National Council on Pet Population Study and Policy have found that about 15 percent of dogs, and less than 2 percent of cats, are returned to their owners after being lost. Many of these pets are then euthanized."
"Organizations offer solutions to help delay the euthanasia process and give owners more time to locate their animals. This is just one of the many options that go unnoticed as millions of animals are put to death every year. My goal is to help locals find these organizations and be a part of the solution." Says Mr. Bisnar.
In addition to providing resources to help facilitate animal rescue, the site offers information about specific dog breeds, ways that people can help shelter animals without adopting, cute pet videos and more.
Pet owners are encouraged to send in pictures of their own pets to have them placed on the monthly spotlight. Several additional resources are on the way.
About: Orange County Animal Rescue
Founded in 2012, Orange County animal rescue is devoted to helping homeless pets through quality information material and resources. Whether you have money to spend or not, there are plenty of ways to help dogs that could really use a paw.
The site is owned and operated without any financial contributions.
For more information, visit their website at http://www.orangecountyanimalrescue.com.