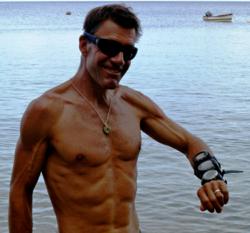 The bottom line is that without a several month test of these watches the people furnishing such information really know very little about the product
Bozeman, MT (PRWEB) July 15, 2012
Gamin fenix is a great product for those that desire outdoor navigation,similar to a GPS handheld, and want the fitness features related to heart rate, speed, and distance.
This is why we read with amusement the popular media coming out about the product. One headline says, "Garmin unveils Fenix, its first GPS watch for deep-pocketed outdoorsy types". Are you kidding? The Garmin fenix at $399 is a steal next to the Suunto Ambit, which at $500 is its only true competitor. These kind of headlines show a true lack of research relative to the product. No preceding product has ever done what these products do and fenix requires far less deep pockets than Ambit.
Another headline reads, "Garmin fenix - Will It Be An Ambit Killer?". At a 25% lower price, with similar and even additional mapping features, of course it will be an Suunto Ambit killer, what kind of question is that? Suunto will probably have no choice but to lower the price of the Ambit to meet the new competition and it lacks the onscreen map detail of the fenix, hello.
The True Subtleties
Of course much of this chatter ignores the subtle differences between the two watches, and namely their two software programs - the Garmin Connect and the Suunto Movescount. Our testers feel that Suunto software is a bit better for serious training metrics while Garmin is better for visual maps and metric charts with those maps. So, it really depends upon what you like and how you relate to data.
Much of the chatter is just a complete re-hash of manufacturers specification sheets or announcements which adds little, or no, value to the conversation.
Suunto's watches have a little cooler Euro design bit, is it cool enough to pay an extra $100 for? Only time will tell.
So far our lengthy Ambit test has shown great durability but all of the screens of present day watches can scratch, so screen protectors are highly recommended for serious adventurers to be sure. Ambit is a cool watch, check out our tester John Yarington's reviews as he used the watch on a trip to Columbia at blog.heartratewatchcompany.com
The Proof Is In The Pudding
"The bottom line is that without a several month test of these watches the people furnishing such information really know very little about the product, it takes time and field testing to really get to know these products well - very few take the time", says Rusty Squire, President of the Heart Rate Watch Company. He adds, "A one day test does not qualify".
So, while we are impressed with the the Garmin fenix and its claimed features nobody will really know this watch well until it has been tested hard for a while. Right now, Ambit was out top GPS watch for 2012 and that will not change until John Yarington delivers his verdict which will be coming sometime in October 2012 after he has beaten the tar and feathers out of it over hundreds of miles of training and back country.