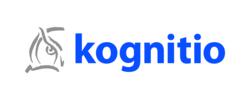 "As an in-memory analytical platform that doesn't require proprietary hardware, Kognitio's power and flexibility helps companies meet their needs, and obtain the competitive business advantage they demand." — Kevin Adkisson
New York, NY (PRWEB) July 17, 2012
Kognitio, driving the convergence of Big Data, in-memory analytics and cloud computing, today announced the appointment of Kevin Adkisson as the company's vice president of North American Sales.
Adkisson joins Kognitio from Crown Partners, where he built, implemented and executed that company's sales strategy as its vice president of sales. Under his leadership, Crown Partners was ranked on Software Magazine's "Hot 100" list four years in a row, producing consecutive years where the company more than doubled its sales revenue. Prior to Crown Partners, Kevin played key sales roles at Fujitsu Consulting and Documentum. He also has a background in business intelligence, having served as a sales specialist at Oracle.
"Kevin is a proven winner at helping firms clients formulate solutions to their business challenges, and building a successful sales organization in the process," said Steve Millard, Kognitio president and chief executive officer. "He brings a focus to our organization that will help us identify the companies that can benefit from our unique approach to data analytics, and will move quickly to significantly expand Kognitio's presence in the North American market."
Adkisson joins a team of proven sales executives at Kognitio, with experience at market leaders such as IBM, Oracle, Netezza, Teradata and more. Kognitio has moved aggressively over the last year to assert a strong presence in the mid-market, providing Big Data solutions that deliver answers within seconds in a fraction of the time and cost required by competing solutions. A long-standing innovator, the company has focused on providing the Kognitio Analytical Platform to fast-growing markets, such as analytical acceleration over Hadoop and cloud-based to existing enterprise data warehouses.
"The Internet changes everything, from the amount of data companies collect to the way they license software," said Adkisson. "Over the last decade, companies of all sizes have struggled to manage the explosive growth of available data in the cloud. As an in-memory analytical platform that doesn't require proprietary hardware, Kognitio's power and flexibility helps companies meet their needs, and obtain the competitive business advantage they demand."
About Kognitio
Kognitio is driving the convergence of Big Data, in-memory analytics and cloud computing. Having delivered the first in-memory analytical platform in 1989, it was designed from the ground up to provide the highest amount of scalable compute power to allow rapid execution of complex analytical queries without the administrative overhead of manipulating data. Kognitio software runs on industry-standard x86 servers, or as an appliance, or in Kognitio Cloud, a ready-to-use analytical platform. Kognitio Cloud is a secure, private or public cloud Platform-as-a-Service (PaaS), leveraging the cloud computing model to make the Kognitio Analytical Platform available on a subscription basis. Clients span industries, including market research, consumer packaged goods, retail, telecommunications, financial services, insurance, gaming, media and utilities.
To learn more, visit http://www.kognitio.com and follow us on Facebook, LinkedIn and Twitter.