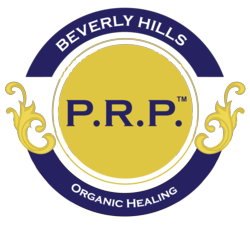 Beverly Hills, CA (PRWEB) July 19, 2012
When superstars like Tiger Woods, Alex Rodriguez and Kobe Bryant turned to platelet-rich plasma injections (PRP) for injuries, the world took notice. In use for over a decade, only now is PRP widely available to anyone with chronic pain. However, this innovative therapy presents a number of challenges to physicians who provide PRP to patients. Beverly Hills PRP has launched a comprehensive suite of tools to help medical practices navigate the complex coding, compliance and reimbursement issues surrounding PRP therapy.
"Because PRP is a relatively new procedure, many physicians aren't aware that Medicare and others carriers will reimburse them for therapeutic PRP injections," says James Hay, Vice President of Business Development, of Beverly Hills PRP. "Also, they aren't clear on the supporting documentation required for reimbursement. With the introduction of our Reimbursement Assistance Program, Beverly Hills PRP will help physicians across the country to incorporate PRP into their practices."
Unique in the industry, The Beverly Hills Reimbursement Assistance Program offers a host of benefits to healthcare providers. Enrolled offices receive patient- and plan-specific benefit information, assistance with coding and compliance, claims handling, and support in the event of denied claims.
It's easy to take advantage of the Beverly Hills Reimbursement Assistance Program. Physicians can access it in two convenient ways:

Create an account that provides immediate access to reimbursement and regulatory information by filling out an online form.
Call our Reimbursement Help Center at 866-491-7477 to speak with a live agent. The help center's hours of operation are from 11 a.m. to 6 p.m. Eastern Time.
Sharing patient-specific information—like verifying individual payer coverage—requires the completion of a one-time Business Associate agreement.
Platelet-rich plasma therapy addresses soft-tissue injury by using a small amount of a patient's own concentrated blood as a healing component. When injected at the site of damaged tissue, PRP has the potential to "supercharge" the body's capacity for healing. Traditional PRP therapy offers an alternative to surgery, cortisone injections, oral anti-inflammatory medications, exercise, and bracing. It is used in sports medicine and orthopedics to treat joint and tendon pain, plantar fasciitis, diabetic neuropathy, poor circulation, non-healing wounds, as well as many other applications. In is also used in plastic surgery to provide facial rejuvenation.
Beverly Hills PRP is the largest network of platelet-rich plasma therapy providers in the country, and includes the most reputable medical professionals in orthopedic surgery, sports medicine, plastic surgery, podiatric surgery, pain management, rheumatology, and internal medicine. Beverly Hills PRP is committed to PRP education and patient care. Our experienced consultants guide both physicians and patients through PRP therapy.
Our Beverly Hills PRP providers are conveniently located in Los Angeles, Santa Barbara, San Diego, Long Beach, Inglewood, and Beverly Hills. Beverly Hills PRP providers in Chicago, Atlanta, Houston, San Antonio and Las Vegas will soon join our national network.