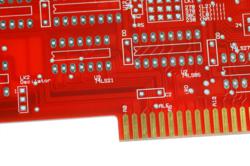 We were looking for something more than your typical exhibition stand...
Basingstoke, UK (PRWEB UK) 20 July 2012
Exhibition stand design is a growing marketing discipline as events and exhibitions take place all around the world. Despite the global economic downturn, events and exhibitions are still popular for businesses to showcase and to launch new products to the market. An IT business in Northampton approached Marketing Quotes early in 2012 as they were looking for a high end stand designer to produce a bespoke exhibition stand for them which would not only stand out among the many hundreds of other stands, but to integrate a licensed bar and seating area to have one to one meetings.
A senior member of the marketing team commented 'we were looking for something more than your typical exhibition stand, it had to stand out and be unique, to encompass our products and TV screens to showcase demos of our software. There had to be meetings areas as well as a central meeting point with a bar and seating. We were also looking for a few promotional gifts so that we can give them away as reminders for people to take back with them. After several meetings with marketing companies, we have found a supplier that we are working with to get the stand produced for the fall.'
Anne Richards (who works with Marketing Quotes) stated 'we have actually noticed a rise in the larger businesses requiring bespoke stands; most recognise the need to stand out and ensure their brand is the one that is noticed at events. We work with around 600 stand designers, so were able to help get a few high end designers to quote on this project.'
About Marketing Quotes - Marketing Quotes is a free service to UK businesses to help them get free advice and quotes from PR companies and marketing agencies that know their industry.