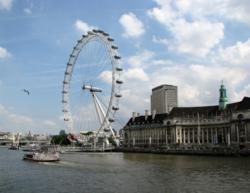 We found that in recent weeks, we have been getting in excess of 150 calls a day...
Basingstoke, UK (PRWEB UK) 21 July 2012
Telemarketing companies are used for a range of reasons by companies in the UK, either for making outbound calls (for sales or research reasons) or to handle incoming calls (to ensure calls area recorder or handled efficiently). For a political research business in London, they found that due to the changes in the political climate, and an effective campaign by their PR agency, they were getting a high number of incoming calls which was taking up a lot of staff time. On talking to Marketing Quotes about a range of possible solutions, having an inbound telemarketing team to channel the calls seemed to be the best solution to the problem of daily inbound calls.
A spokesperson from the political lobbying group commented 'we have found that in recent weeks we have been getting in excess of 150 calls a day, from sales calls to political research enquiries, and having such a small team here in the office, we just did not have the time to channel them. We have spoken to our website designer about getting our number removed from the website and just getting questions put through an online form, but this was advised against for a number of reasons. We approached Marketing Quotes for ideas on a solution and they suggested using a inbound telemarketing company was the best route.'
Anne Richards (who works with Marketing Quotes) added 'having too many inbound calls can be a real problem, as it takes up staff time and means they cannot do their jobs as effectively as they are constantly distracted. There are hundreds of telemarketing companies that can help with call handling, it is really a case of looking around and getting prices to handle calls on a daily basis.'
About Marketing Quotes - Marketing Quotes is a free service to UK businesses to help them get free advice and quotes from local telesales and telemarketing agencies that know your industry.