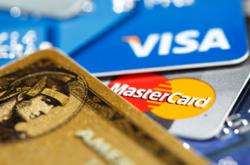 We were overwhelmed with the number of internet marketing agencies around...
Basingstoke, UK (PRWEB UK) 22 July 2012
PPC advertising and SEO are only part of the online campaign than a wealth management company in London were looking for; they were also looking to get a strong presence on major social media platforms such as Facebook and Twitter. The problem they faced was choosing which internet marketing company to select, so using the Marketing Quotes system, they were able to get quotes and feedback without the need to spend time contacting agencies one by one. After getting multiple quotes from different marketing agencies, the decision was taken to select a small internet marketing agency in Croydon that offered a hands on service with a shared risk approach.
A sales manager from the fund management business commented 'we were overwhelmed with the number of internet marketing agencies around, there are literally thousands of them to choose from. How do you know you are getting the best one that can deliver results without charging the earth? We stumbled upon Marketing Quotes and they were able to help us get prices and quotes without the need to contact each agency one at a time. We have chosen a small marketing agency in Croydon as they were willing to go into a shared risk agreement with us which made us feel much more at ease rather than paying thousands a month in fees without any guarantees of returns. They even said they would tweak our website design for free to ensure that it is as effective as possible. '
Anne Richards (who works with Marketing Quotes) added 'we sypathise completely, there are thousands of marketing companies around and all do seem to offer the same sort of thing, professing to be the UK's number one agency. We are neutral and here to help clients find the best marketing agency for the best price. The best agency is not necessarily the cheapest, but the one that can deliver the best results in the quickest time.'
About Marketing Quotes - Marketing Quotes is a free service to UK businesses to help them get free quotes and advice from local PR companies and marketing agencies that know and understand their industry.