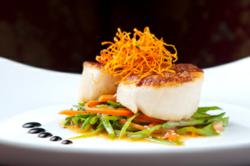 I have been to some really bad eateries and they should not be allowed to trade to the public.
Basingstoke, UK (PRWEB UK) 23 July 2012
Advertising for many companies can be a difficult and expensive area, especially when looking at using multiple advertising platforms to both businesses and consumers. This is why Marketing Quotes was approached by a new food hygiene company in Bristol that was on a campaign to reform the food standards in the South West Of England. The problems they faced was finding a great advertising agency that offered clear advertising prices that were affordable.
The owner of the food hygiene company commented 'I have been to some really bad eateries in the past and they should not be allowed to trade to the public. Being British, we are to polite to complain and we really need to. We are wanting to educate people to stand up themselves, to stop being polite and to start to be more assertive. If your meal is not cooked properly, complain, if the place is dirty, complain, if you see a rat, complain (or leave). We are a new business and are not flush with money, so wanted Marketing Quotes to help us find an advertising agency that was as passionate about food quality as we are. Ideally we want to get lots of TV advertising going, but realise this may be a long term objective, so are looking at a variety of forms of advertising in the early days.'
Anne Richards (who works with Marketing Quotes) commented 'we feel they are spot on with their campaign, as a nation we do not complain enough, or if we do, it is when we get home after paying the bill. We need to be more demanding as a country, demanding better food, quality food and quality surroundings, anything less and we should refuse to pay. The advertising agency we introduced them to should do a good job for them as they have done a lot of work in the food sector so should be able to do a great job at communication.'
About Marketing Quotes - Marketing Quotes is a free service to UK businesses to help them get free advice from marketing and PR companies.