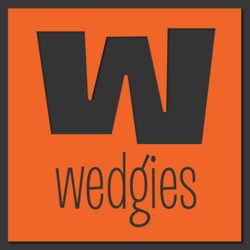 Our goal is to give everyone in the world a wedgie. With the .com domain we're one step closer to accomplishing this.
Las Vegas, Nevada (PRWEB) July 17, 2012
Of the 20 million registered URLS, you may be surprised to know that wedgies has not been used since the very dawn of the dotcom. wedgie.com, wedgeez.com, and weggy.com all exist, but not the etymological origin. Why? Because it was doing time in the pen. You see, according to Jimmy Jacobson, a co-founder at wedgies.com, "the domain was owned by an individual in prison, and it was unavailable because it's owner couldn't respond to our inquiries."
In the larger pictures, technology startups are going to great lengths to secure a .com domain name for their companies. Facebook paid $200K for facebook.com in 2005, Mint.com a consumer finance service bought their name for a rumored $2M and others like Klout.com a social measuring tool travelled to a tapas bar in Silicon Valley with a suitcase full of cash to acquire their name from a domain-squatter. Domains are like real-estate, owning the right name can make or break a young company.
How does wedgies.com fit into all of this? For 17 years the Internet has existed and wedgies.com has never been an actual website. Until now. When Porter Haney, a cofounder at wedgies.com, first started working on this tool, he knew he wanted the name wedgies.com and knew that no one was using it for anything substantial. Haney assumed, naively, that it would be as simple as contacting the owner and negotiating. Haney says, "Turns out the negotiating was easy. Contacting the owner was the hard part."
Doing some digging, he discovered the reason his emails and phone calls went unanswered. The owner of Wedgies.com was in prison. As luck would have it, in May of 2012 the inmate was released with an ankle bracelet while awaiting further legal proceedings. Haney jumped on the opportunity and contacted him. What followed is more appropriate for a Made for TV movie.
After months of back-and-forth, hours talking the host into relaying messages, hundreds of dollars in paid judicial bills, and winning a sleuthy domain auction, Haney's glad to emerge as owner of Wedgies.com. Haney says, "Our goal is to give everyone in the world a wedgie. With the .com domain we're one step closer to accomplishing this."
About wedgies.com
Wedgies.com, launched in June, 2012, is a tool to create and give simple questions to friends over social media services.
Media Contact
Porter Haney
603-724-0108
porter(at)wedgies(dot)com
wedgies.com
###