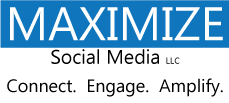 "Recent changes in the Google algorithm and the way local search results are displayed have created a tremendous opportunity for dental practices to gain a strong foothold on page one of Google," said Craig Collins, Sr. Vice President of Maximize
Los Angeles, CA (PRWEB) July 15, 2012
Social media agency Maximize Social Media LLC announced its dentist local business listing optimization service today, providing support to dental practices in the US and Canada. The agency will offer complete Google Plus Local optimization services for dentists, oral surgeons, as well as other dental related practices. In addition to page design and optimization of the Google Plus Local listing, the service will also include turnkey management, and daily moderation.
"The convergence of social media and local search has created a scenario that dental practices simply can't ignore. Recent changes in the Google algorithm and the way local search results are displayed have created a tremendous opportunity for dental practices to gain a strong foothold on page one of Google. Whereas practices that choose to overlook these changes risk losing their current position on Google, even if they're currently on page one," said Craig Collins, Sr. Vice President of Maximize Social Media LLC.
The agency will optimize the Google Plus local page for up to ten targeted keywords for Google page one ranking. The behind-the-scenes tactics employed to gain high search engine rankings include more than 100 ongoing tasks including directory submissions, citations, social bookmarking, and RSS feed creation and submissions.
Maximize Social Media provides complete local business listing optimization services for businesses worldwide. The agency will fully integrate all aspects of Google Plus Local for dentists that will find it more affordable to outsource rather than hire additional staff. Additionally, the agency provides complete social media management of Facebook, Pinterest, and Twitter.
Dentists as well as their advertising agencies are invited to contact Maximize Social Media for a no obligation consultation at:
http://maximizesocialmedia.com/strategysession
About Maximize Social Media LLC
Maximize Social Media (http://maximizesocialmedia.com) is a leading provider of local business optimization and social media management services for clients in over 50 different verticals. With offices in Florida and Los Angeles, Maximize provides local business consulting and social media management for clients in English speaking countries such as the US, Canada, and Australia. The company also features social media management outsourcing for busy social media mangers looking for additional assistance on a white label basis.