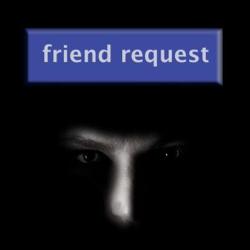 'Friend Request' will hit home to anyone with a social media account.
Salt Lake City, UT (PRWEB) July 17, 2012
Utah-based Front Gate Films today announces the start of pre-production of "Friend Request." The film is a psychological thriller that follows a team of detectives as they try to unravel the mystery of a crazed, on-line psycho that tracks down victims via a popular social media website.
"I've always loved thrillers that have you leaving the theaters thinking 'could that actually happen?' 'Friend Request' is one of those," says Falasco, producer/writer/co-director of the film.
"'Friend Request' will hit home to anyone with a social media account," he adds.
"You never know who's on the other end of that internet connection," echoes Mario DeAngelis, producer/ co-director. "We show you what can happen if you're not careful."
The film will be shot entirely on-location in Idaho and Utah. Principal photography is slated to begin August 20, 2012.
"So far the support has been overwhelming," adds Jarrod Phillips, producer. "Idaho and Utah are great places to shoot a film. We think this will be a game changer."
"Friend Request" is Jason Falasco's first original film. Producers are Falasco, DeAngelis and Phillips. Falasco and DeAngelis are co-directing.
Front Gate Films is a Utah-based independent motion picture production company focusing on original properties. Other projects currently in development include several films and TV series. More information on "Friend Request" can be found on Facebook at http://www.facebook.com/becarefulwhoyourefriendswith on Twitter @FRthemovie #FriendRequestFilm #BeCareful or on the web at http://www.friendrequestthemovie.com.
###